ASUU STRIKE/RESUMPTION
It has come to Nigerians that It's no more news that Federal University Students have waited and are tired of waiting. Some of these students have moved to learn skills and businesses in the process of waiting for an agreement between the Federal Government and ASUU.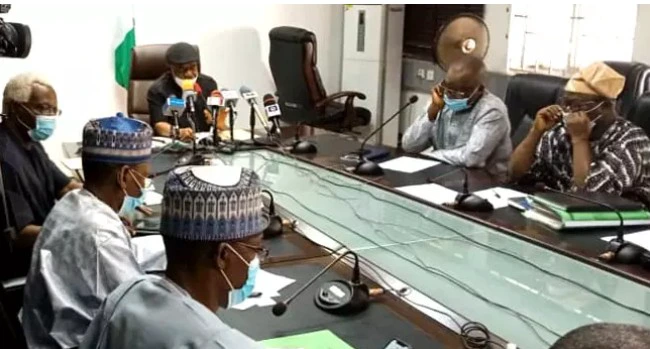 After the meeting between ASUU and the Federal Government on 20th November 2020, The Federal government has decided to grant the wish of the Academic Staff Union Of University.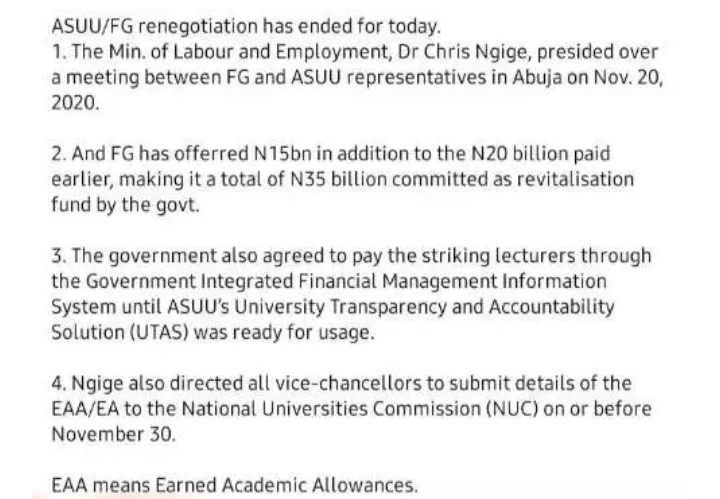 However, ASUU recently announced the possible resumption date for all Federal Universities on their Official Twitter account.
According to ASUU:
"Today's meeting with the Federal Government was positively productive. All schools under the Academic Staff Union of Universities (ASUU) might resume on the 7th of December, 2020.