Brain Surgeon died of Asthma
A brain surgeon and a consultant neurosurgeon at UCTH. According to his post, Dr Nnadi had an asthma attack while he was stuck in traffic, his wife got to know about the urgent situation and she sent an ambulance to pick him up, the ambulance left the hospital but it took more than 3 hours to arrive due to the bad roads and traffic in that area.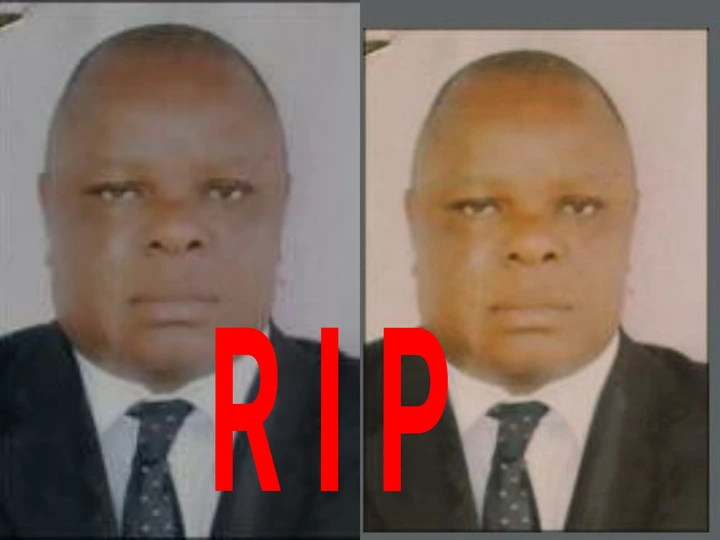 The ambulance that came for the brain surgeon didn't have oxygen so they had to rush him to the hospital. By the time the ambulance got to the hospital, he was dead already. The doctor who broke the news about his death added that he was one of the few neurosurgeons in Nigeria and his wife just gave birth to twins, it's really sad.
Read the full post below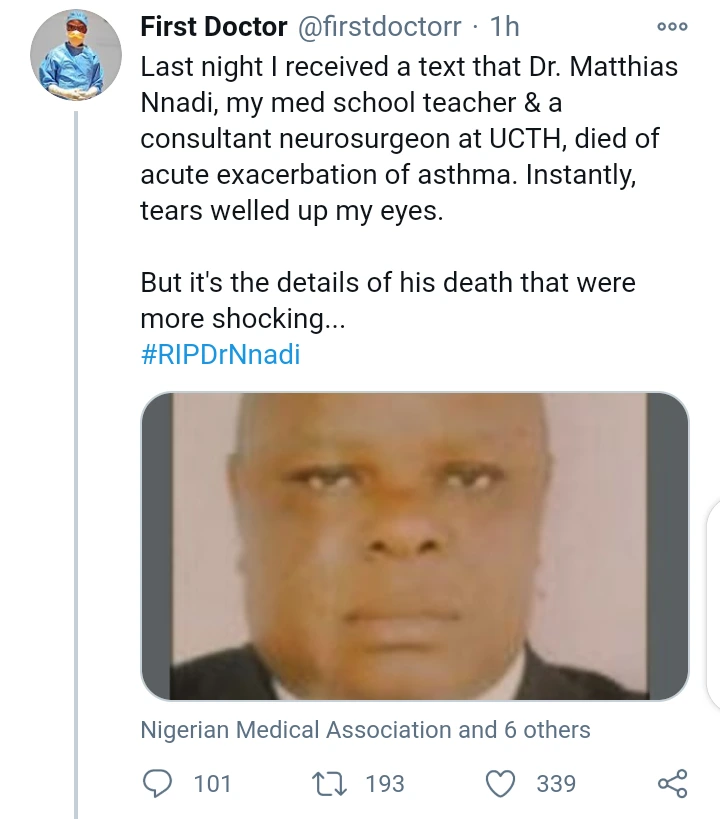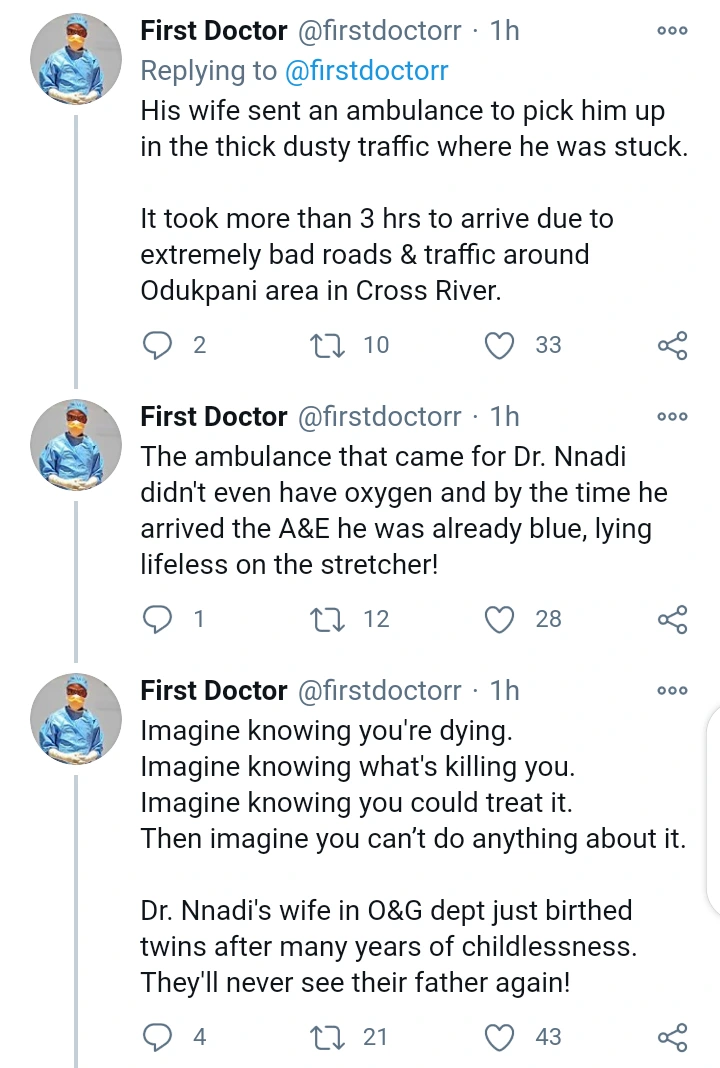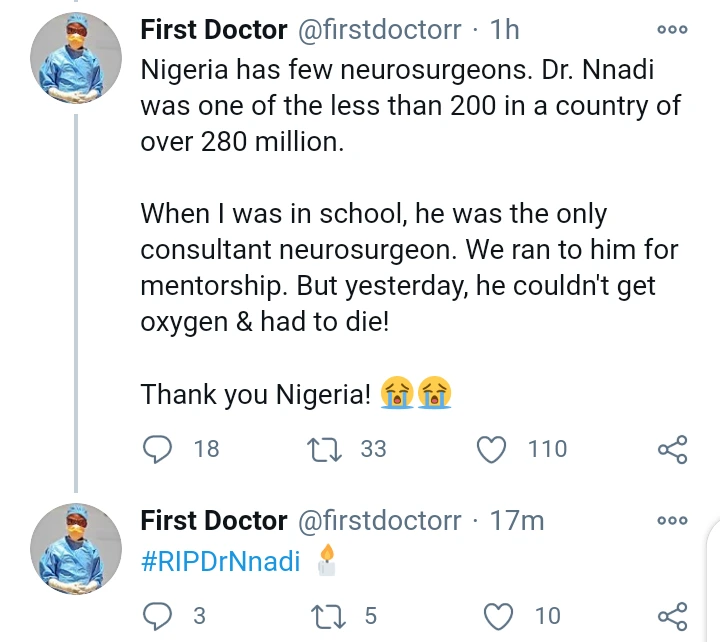 The sad news about his death touched many Nigerians and they reacted to the post, check out their reactions below