Reno to men about marriage
Reno Omokri who earlier was the former special assistant to former president Goodluck Jonathan, has once more spoken this morning. Reno is one man that is regarded as a wise man by many due to the kind of wise words he often uses. In a tweet he made this morning he decided to tell men the reason why they should not for any reason blame their wives for complaining when they have cheated on them.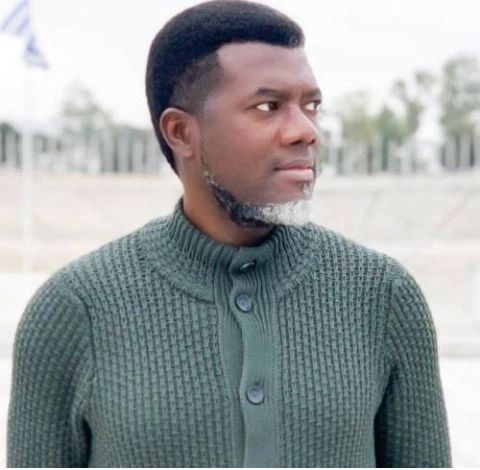 Reno who started by letting men know that the only woman who will always stick by then irrespective of how much they cheat on her is their mothers. He went and urged men to marry their mothers if they like to cheat so that she wouldn't complain. But on the other hand, if they can't marry their mum, they should then forget about cheating on their wives, because they were not created to withstand it.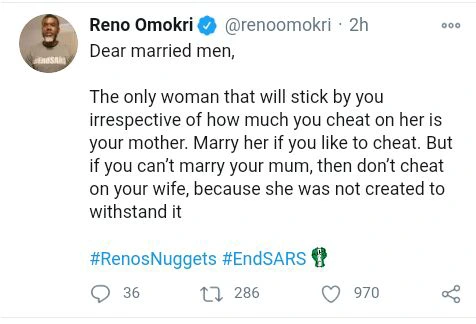 This is really a good and a wise advise. Men need to control their libido. We know that it's not easy, but self control is very very important here. Once you are married as a man, try and be faithful to your wife. But on the other hand, if you wish to cheat, just as Reno Omokri has just said, go and marry your mother.