Tinubu 2023 Ambition
Just in,Popular NURTW(National Union of Road Transport Workers) chieftain Ganiu Ayinde Oyedepo popularly known as Koko Zaria had faced heavy backlash from the Nigerian public over a deleted post he uploaded on his page on Instagram. 
The NURTW boss who is also a good friend to MC Oluomo had initially came out to show support for former Lagos state governor Bola Ahmed Tinubu despite the numerous controversies and news going round.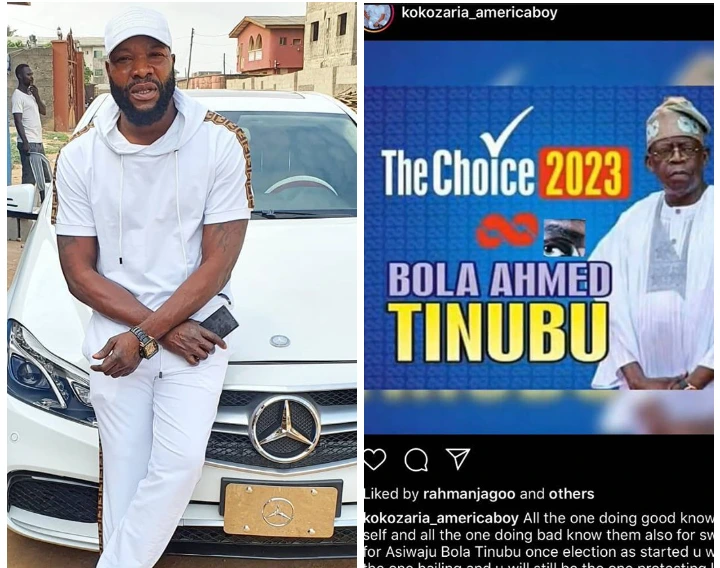 According to Koko Zaria, those doing good knows themselves while those doing bad by swearing for Bola Ahmed Tinubu also knows themselves also.
He disclosed that once election starts, those doing by by swearing for Bola Ahmed Tinubu will still be the same person to hail him when elections come yet they are protesting.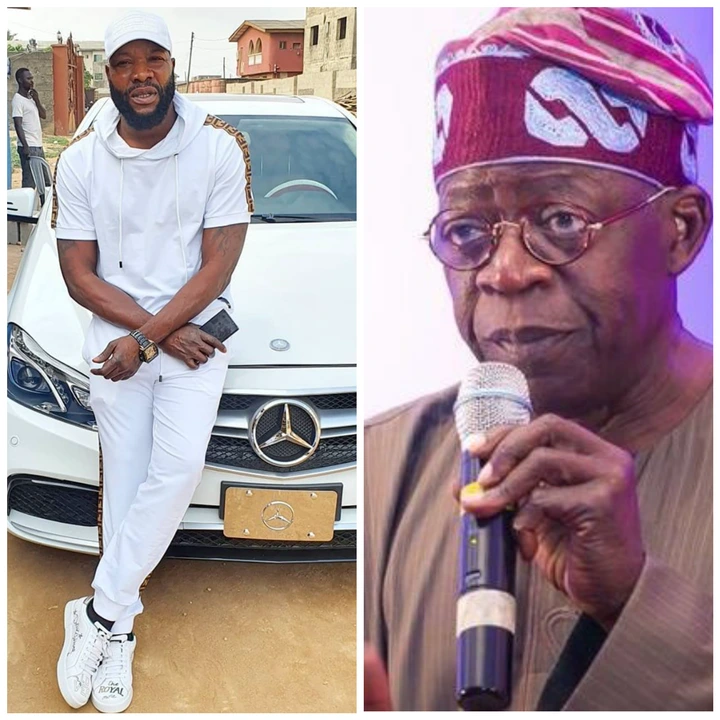 He advised people to know what they are doing and that come what may, he will always support and stand with Tinubu.
He then went on to share a picture that clearly shows Tinubu aiming for 2023. although the picture did not stated the post he was going for, it was obviously seen that he was planning for a political post come 2023.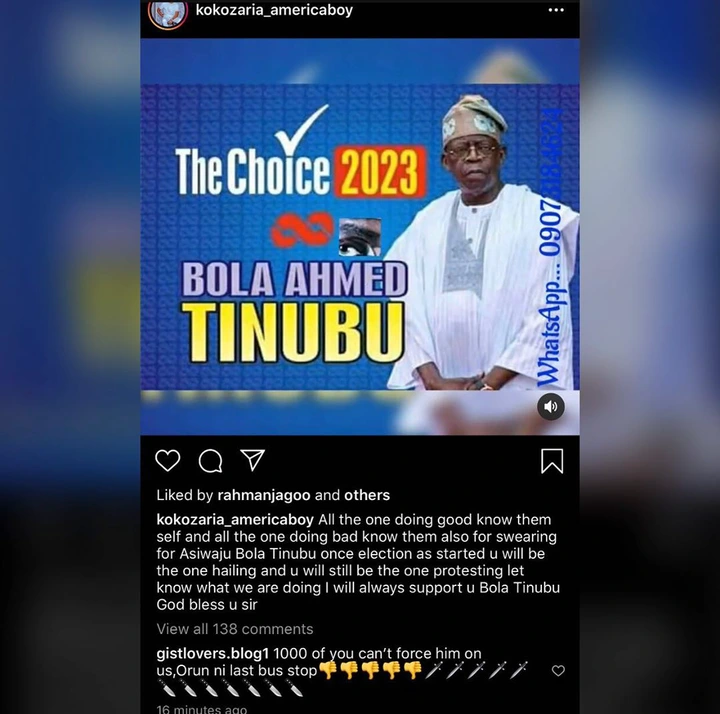 He wrote under the picture "All the one doing good know them self and all the one doing bad know them also for swearing for Asiwaju Bola Tinubu. Once election has started you will be the one hailing and you will still be the one protesting. Let know what we are doing. I will always support you Bola Tinubu God bless you sir."
Although the NURTW chieftain later deleted the post, the screenshot of his statement had already been taken and this prompted a severe backlash from Nigerians. Here are some of the reactions to his statement.