Nollywood Actress rahama sadau
The controversial Nollywood actress from Northern Nigeria, Rahama Sadau is in the news again over the issue of 'Indecent Dressing' and the Inspector General of The Nigeria Police Force, Mohammed Adamu has ordered investigation into the matter.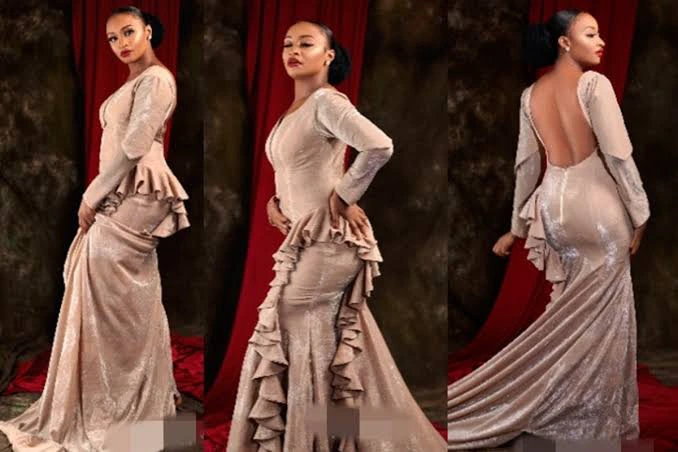 Rahama Sadau made major headline in the cyberspace on Monday when she released some pictures which steered up controversy on the internet as her fans battle each other.
Some people made comments that Islamic fundamentalist believe are blasphemous to the religion and its Holy Prophet.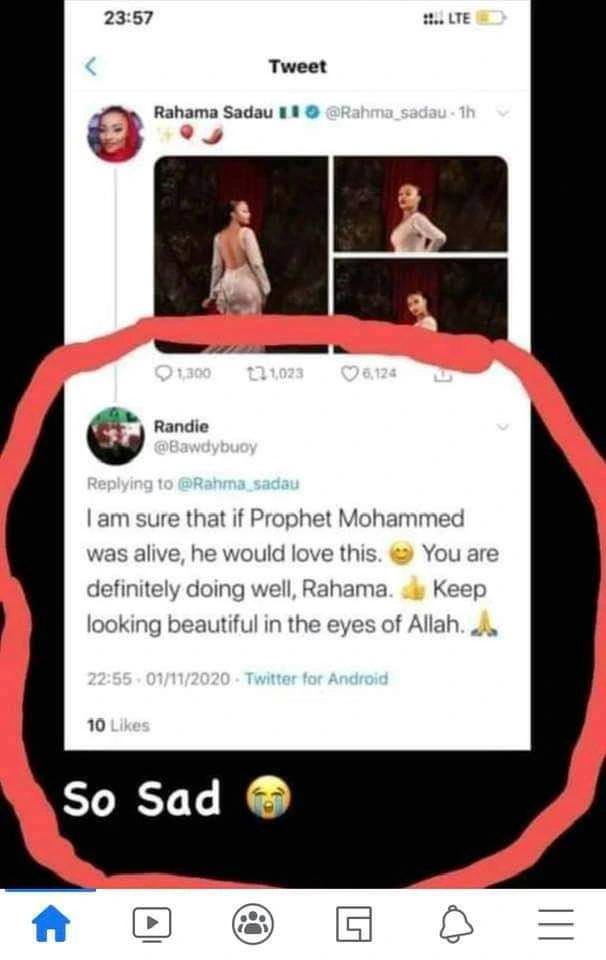 Rahama Sadau later deleted the pictures and asked for forgiveness from her Muslim fans but the did has been done.
Some aggrieved Muslims petitioned the IG of police who subsequently ordered a detailed investigation.
A letter from the police headquarters sent to the Kaduna state police commissioner titled "Complaint of Causing and Acknowledging Derogatory and Blasphemous Comments Against Prophet Muhammed On Rahma Sadau, Kaduna, Kaduna State and Request for Urgent Intervention'
Some part of the letter reads "I am to convey the directive of the Inspector General of Police that you treat proactively with a view to ensuring that the development does not result in any act that could threaten public peace and security. The Inspector-General of Police further directs that you furnish him with updates accordingly."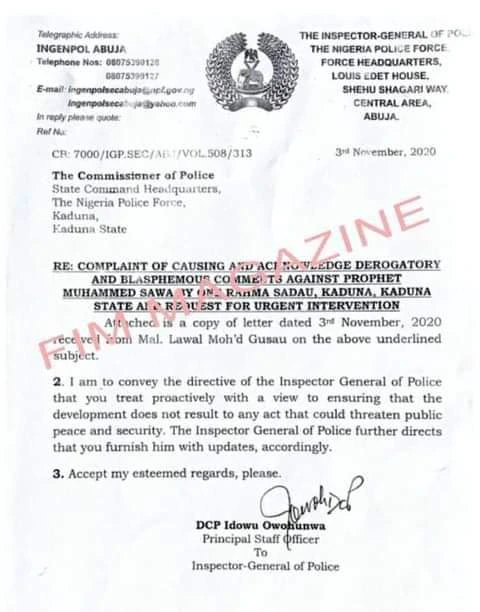 But Nigerians have been reacting, with many lampooning the police and government officials of Northern Nigeria for having all the time to investigate 'indecent dressing' while insecurity, poverty and bad governance ravages the region.
Read below some reactions: