Desmond Elliott's
According to austinbriggsblog.com Nigerians are funny set of users on Twitter, barely few hours after Desmond Elliott called them children, they all took to their various social media platforms to call him out. They have changed his name from Desmond Elliott to something hilarious but similar to his name though. Currently the name they are calling him is also trending online.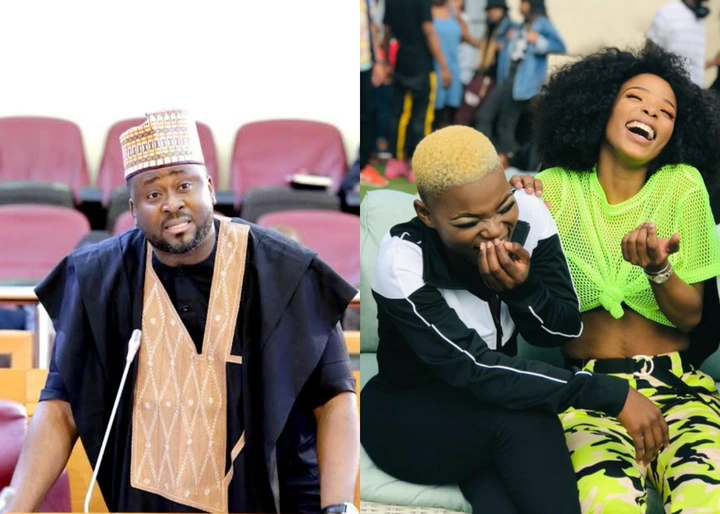 Why many Nigerians are dragging Desmond Elliott was because of his statement in the House of Assembly earlier, where he called the youth children and also tagged them as the people who are making bad narrative for the country using their social media. His statements got many angry both celebrities and social media users as well.
Currently Desmond Elliott is trending on Twitter, likewise the name he is being called right now is also trending.
See screenshot below;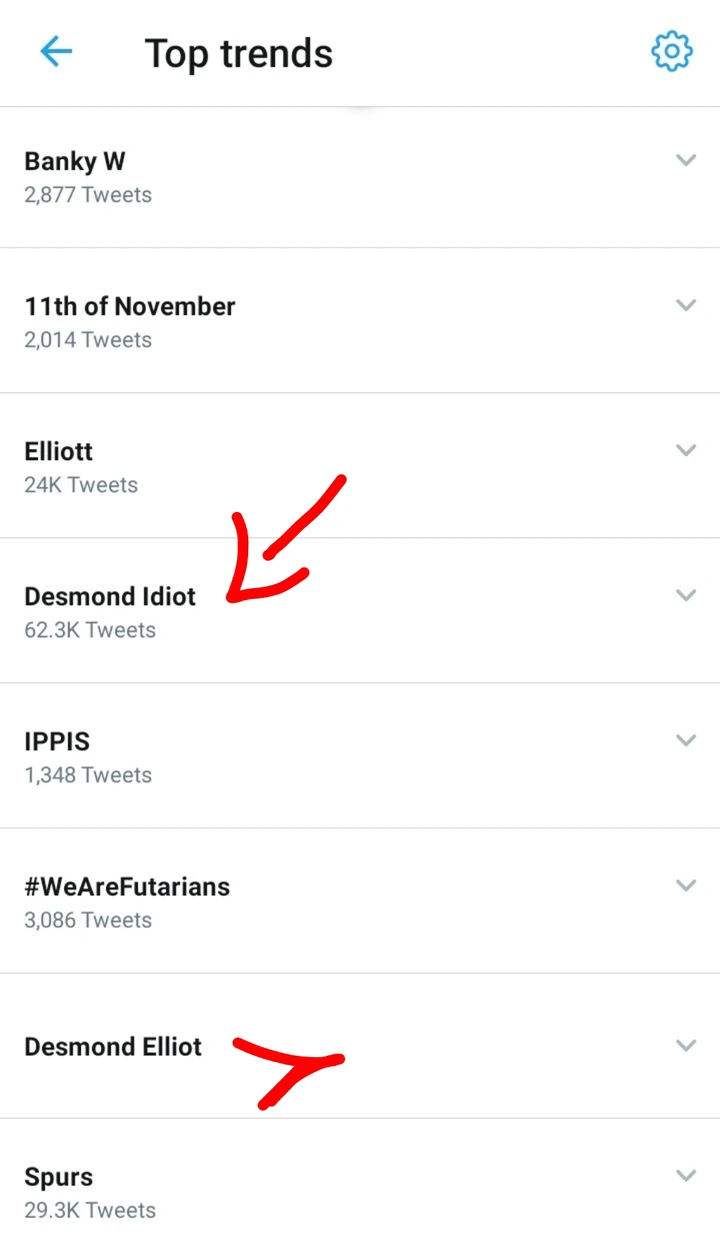 As you can see from the screenshot above, many are calling Desmond Elliott as Desmond Idiot following what he said at the House of Assembly. What he said really got many annoyed despite he was once a Nollywood actor before going into politics. Also, many Nigerian celebrities are disappointed at him as well because he let them down regardless of the love they have for him.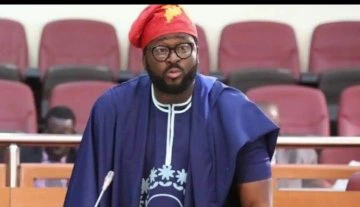 See people's reactions below;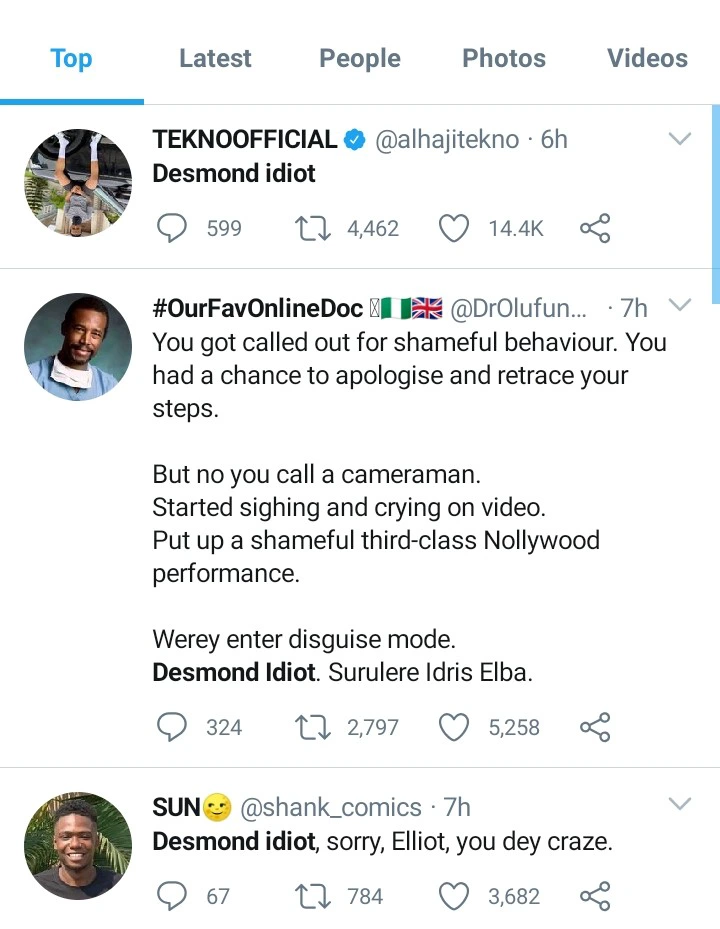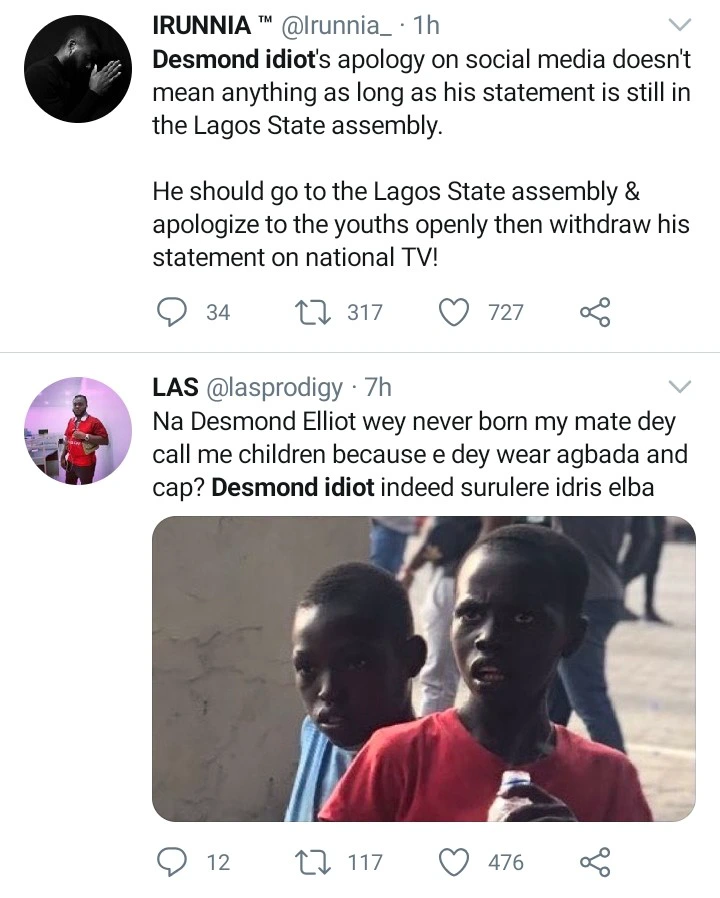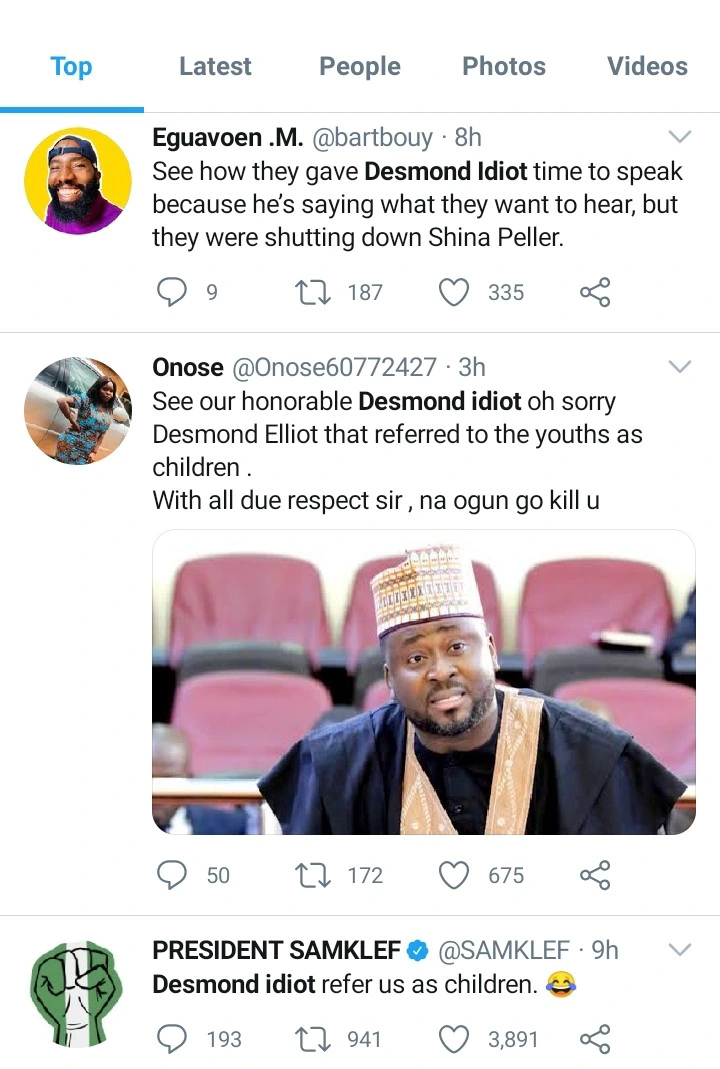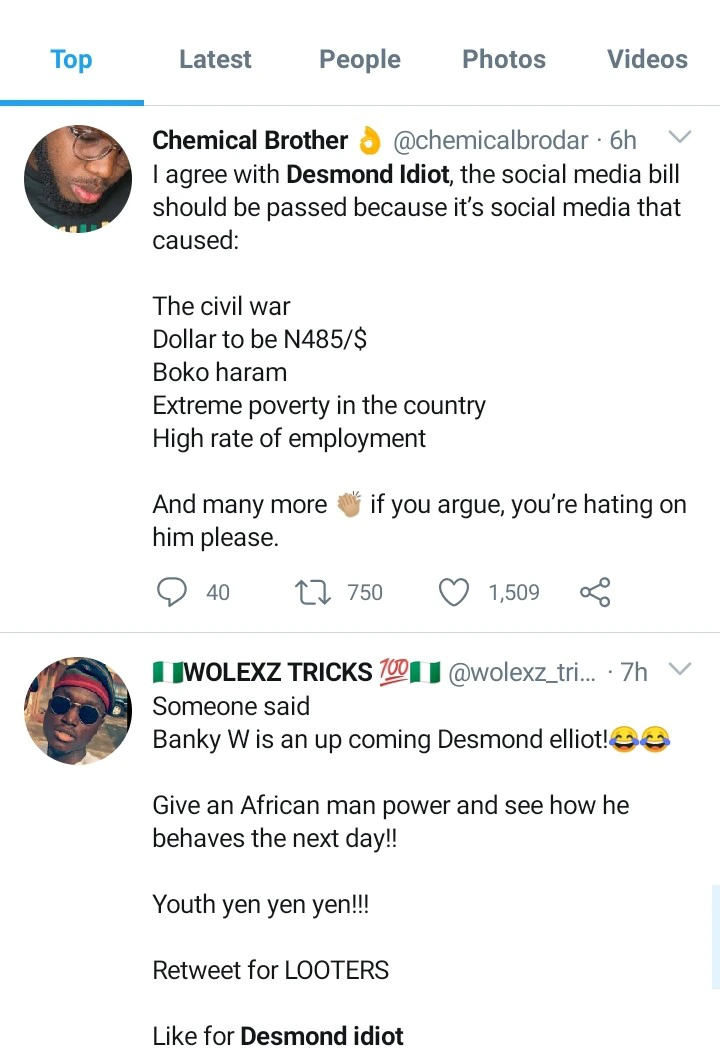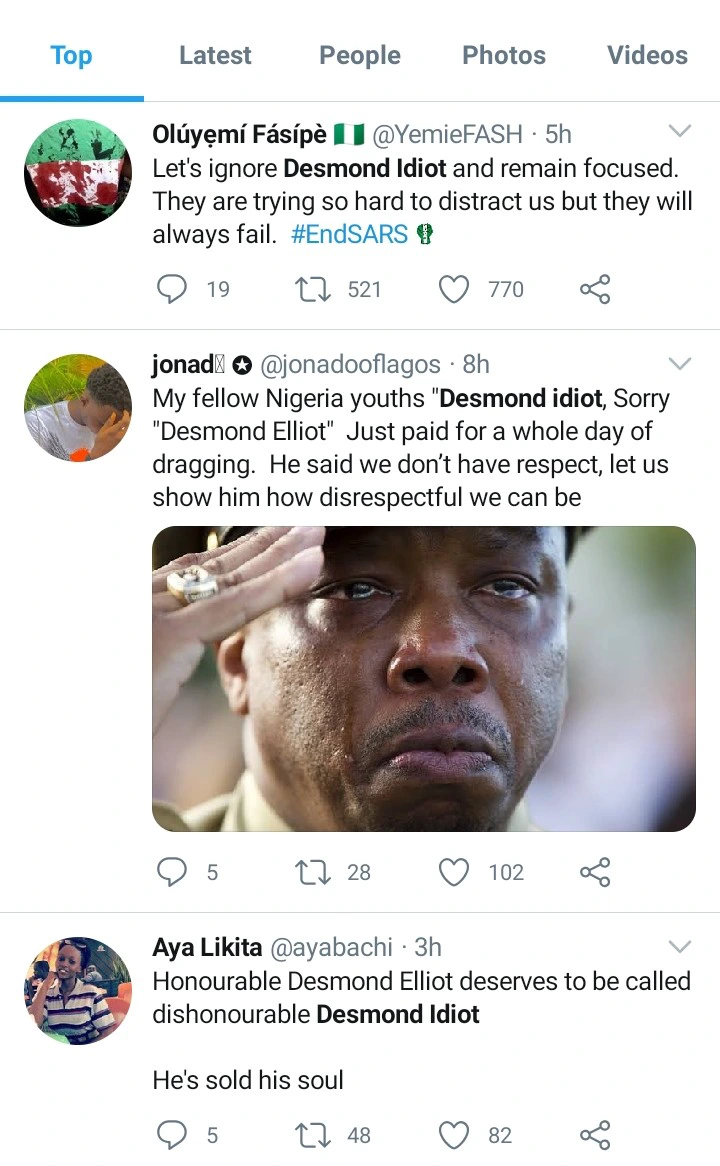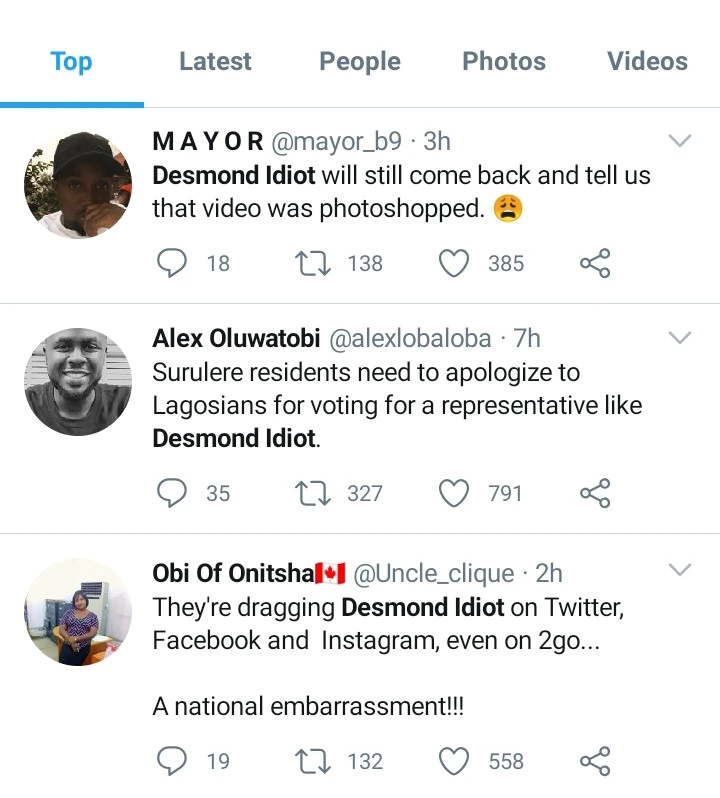 What do you have to say about this name is being called?