Access Bank Account
The issues of CBN freezing account got many Nigerians angry especially after it emerged that account which were being frozen were those that participated in the End SARS campaign. Aftermath of this event, Nigerians on social media promised to boycott banks that were involved (Access Bank) and that is already happening as a man took online to reveal what Access Bank did to his wife after she came to close her bank account because of the end SARS issue and freezing of account.
While narrating the ordeal on behalf of his wife, the man said his wife went to close her bank account at Access Bank and stated the reason for the closure was because of them participating in freezing fellow End SARS Protesters. Read what the man Tweeted below
"Lol. My wife went to close her account at Access Bank today. Her letter to close the account stated the freezing of the End Sars accounts as the reason. The begging was apparently on another level, the branch manager even followed her to her car. Was really happy to hear that".
After they transferred her money to the other bank account she provided, i was with her when the branch manager called her to ask if she's seen the alert. Branch manager now ended call with "I hope we get to see you soon again". Na so.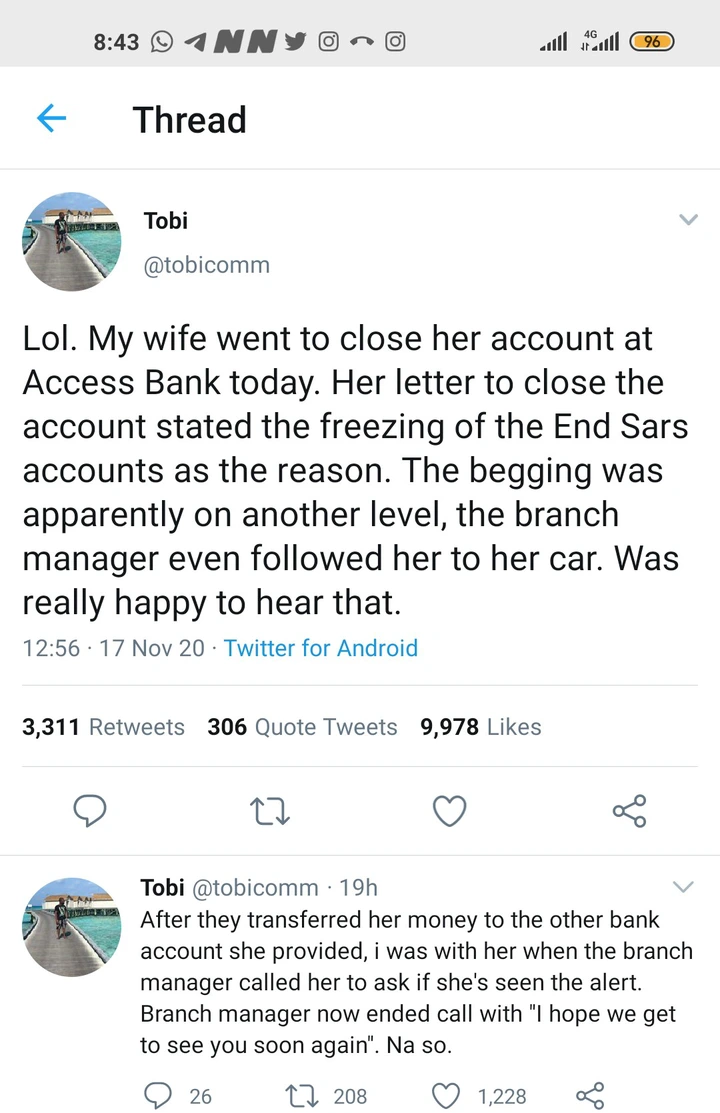 After the man shared what his wife went through while closing her bank account, this was how people reacted.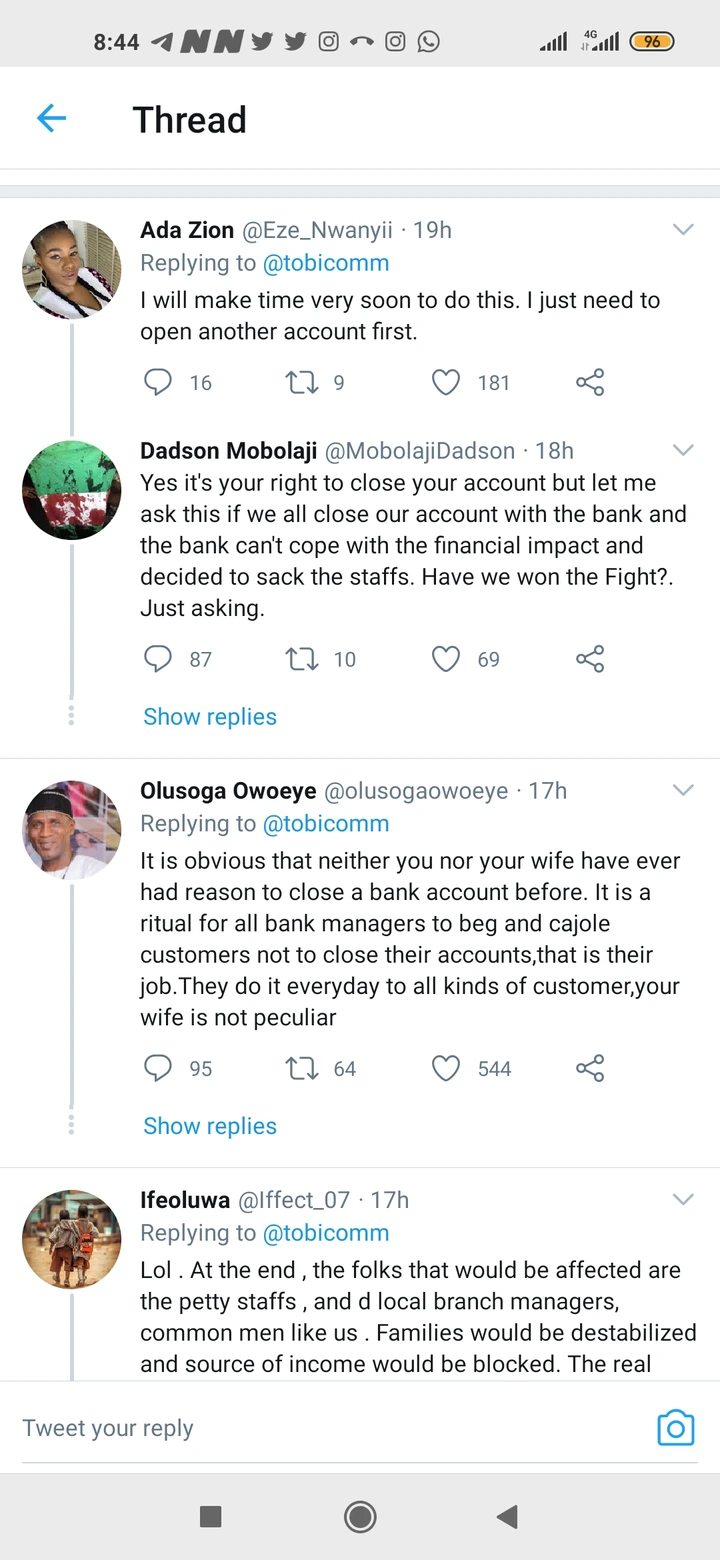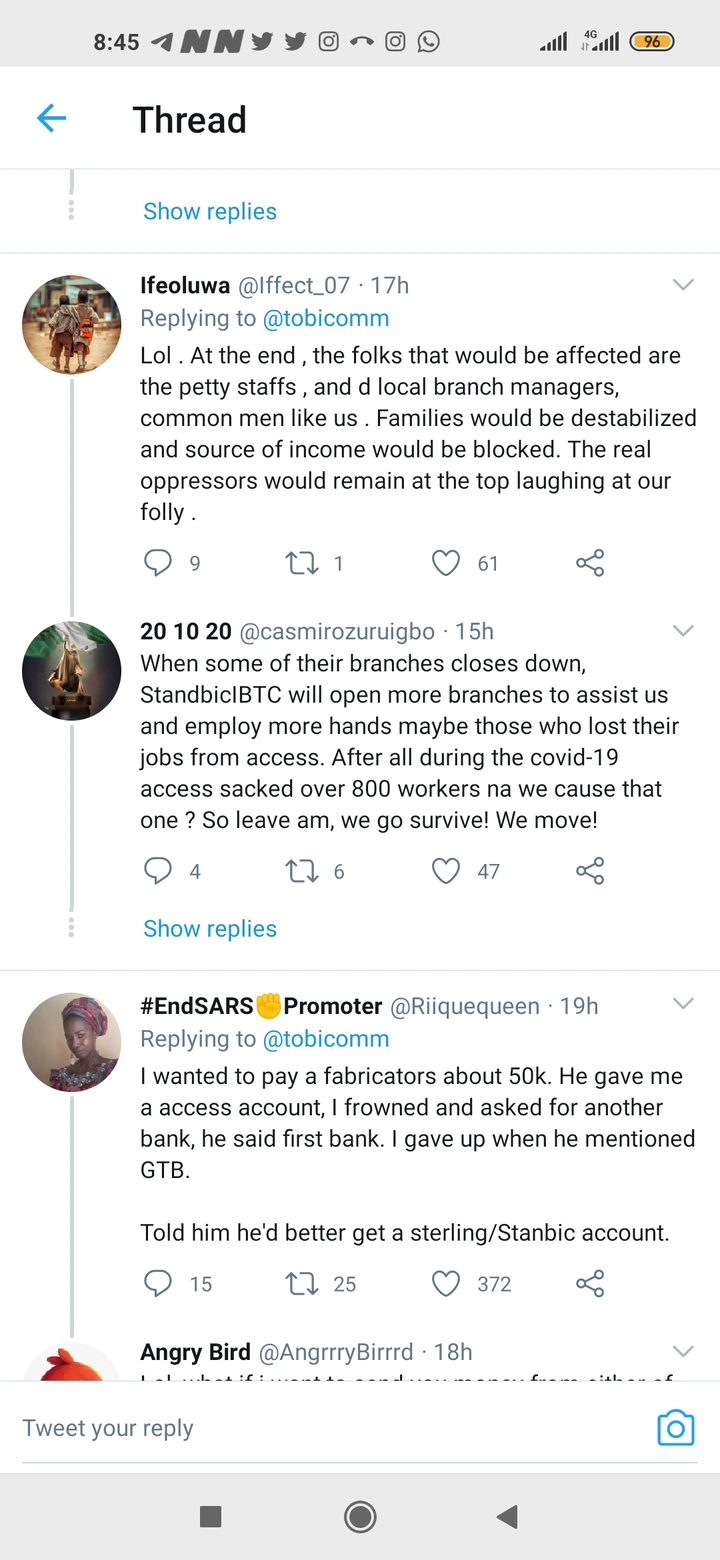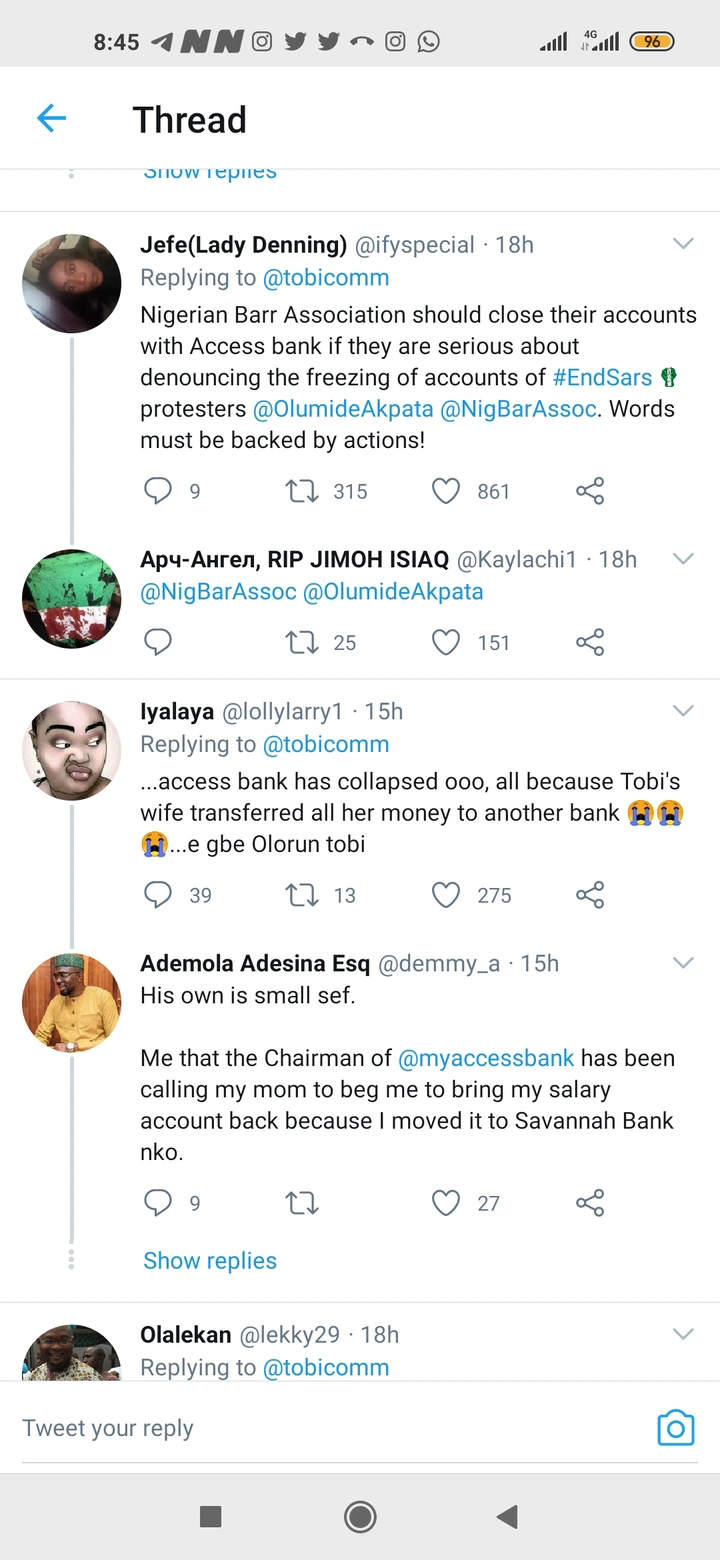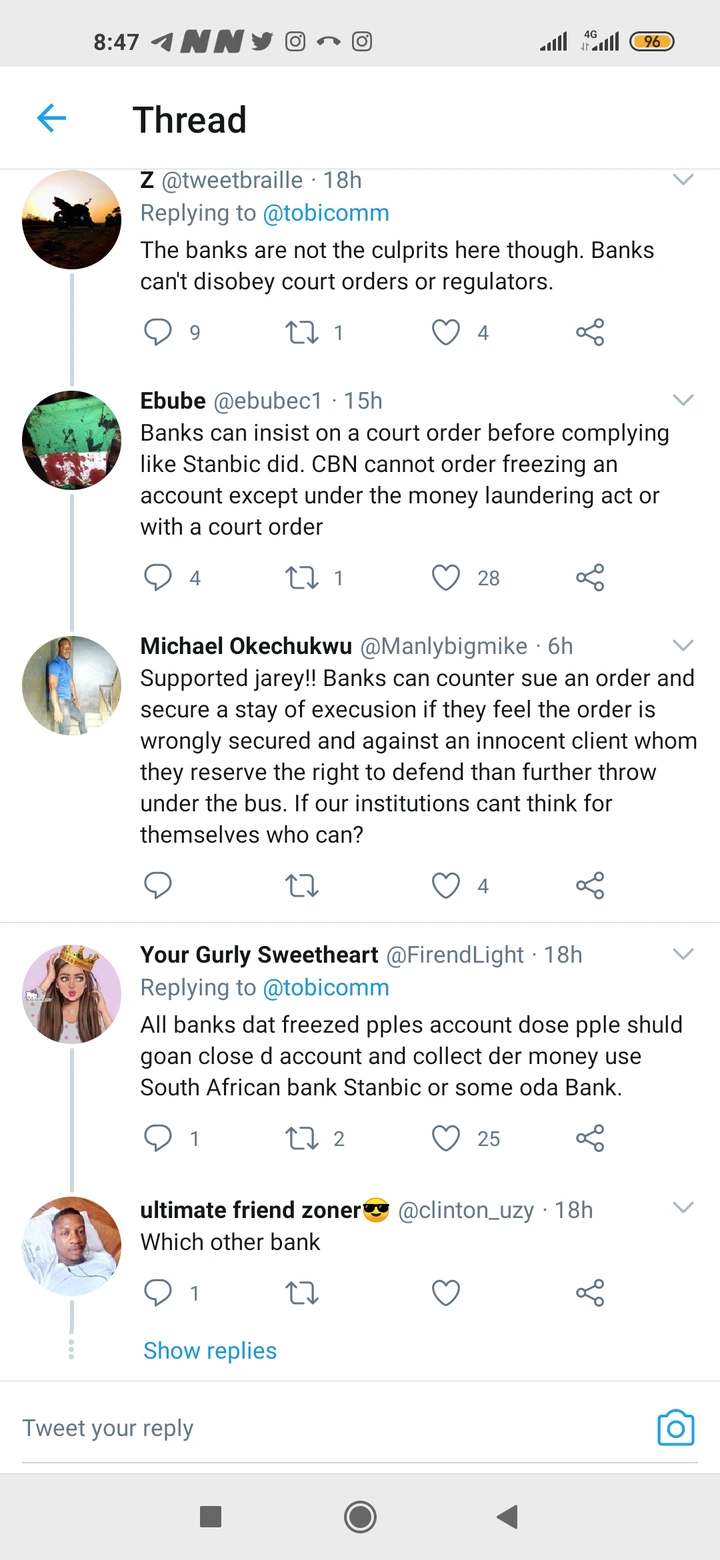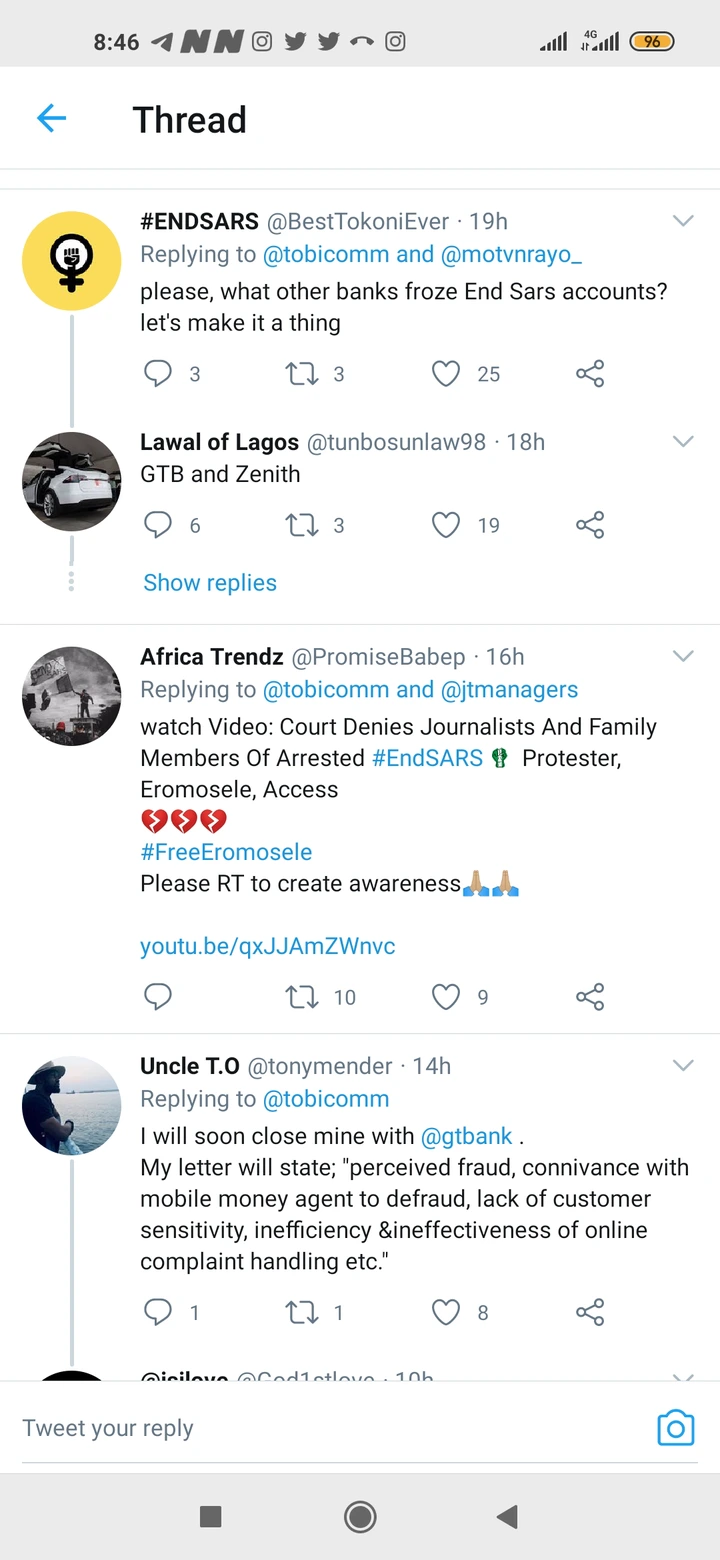 Do you think it was good closing her bank account?