Marriage Mindset
Today, the issue of marriage is slowly becoming a difficult one for our ladies. Day after day, i come across a cry for a husband or a boyfriend by beautiful ladies on social media and it makes me wonder what our guys and men are doing when we have a large percentage of beautiful women, single, ready to mingle, and ready to settle down.
Then I look at the current state of the country. Boys are broke and it you need to have money to even date a girl now because of the urgent 2ks she'll always need, not to talk of marriage. Although, guys who are ready are ready, but the percentage of the ladies is greater than that of the guys who are ready.
I believe it is because of this reason that a lady took to her Twitter account to beg Arewa men who have been married for 5 years and above to start looking at them because they are ready but the queue of ladies on standby is very long and it is not moving.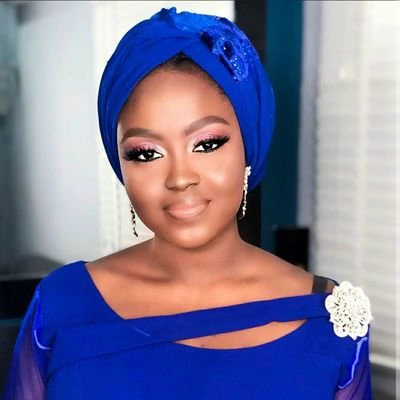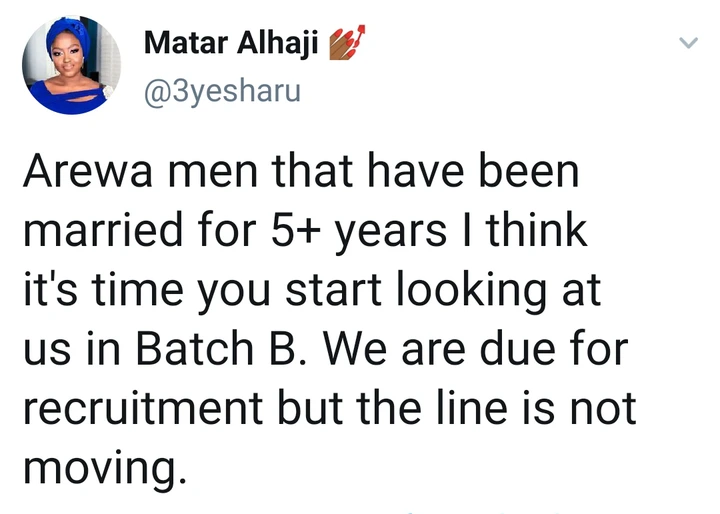 This was surely going to get people talking. Many ladies felt the same way and called on the men to start looking at them.
See what people were saying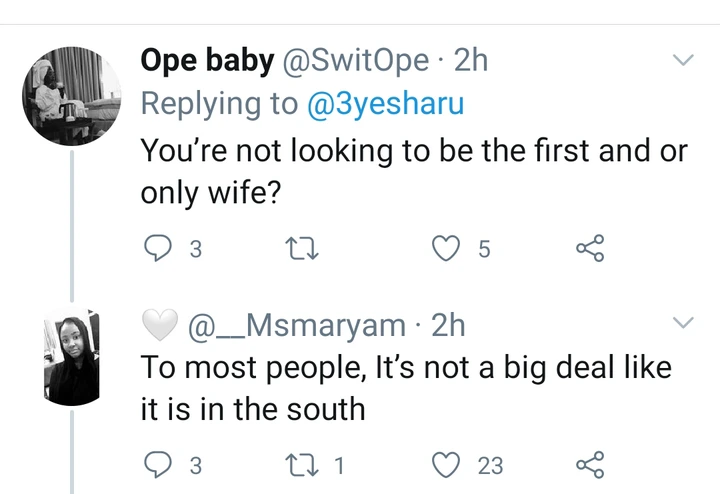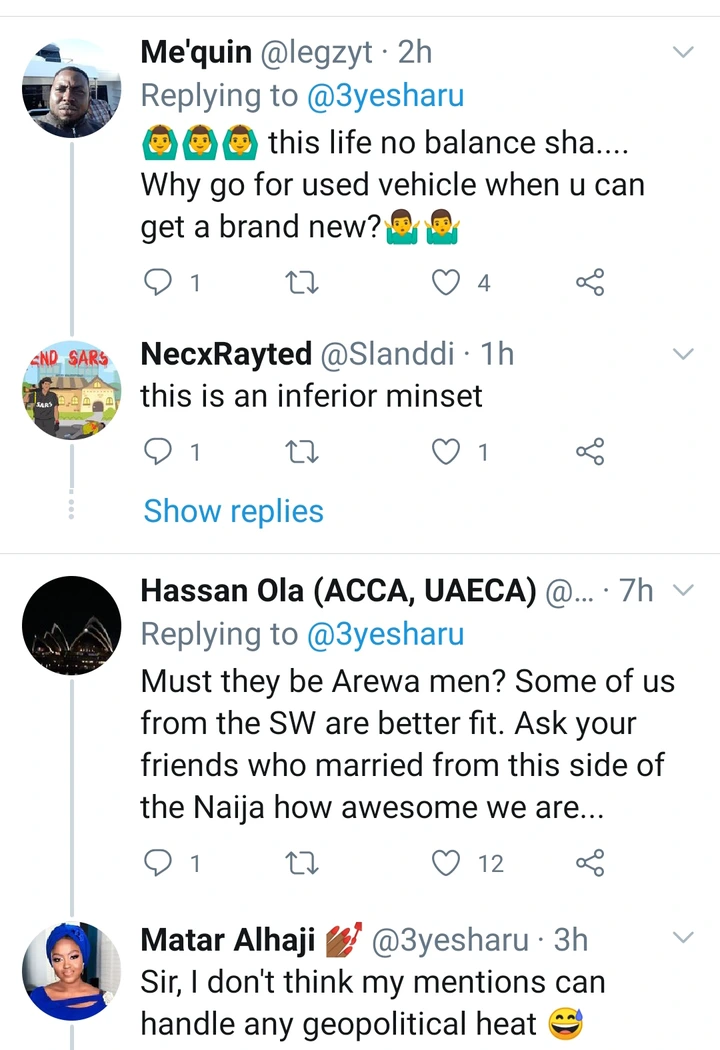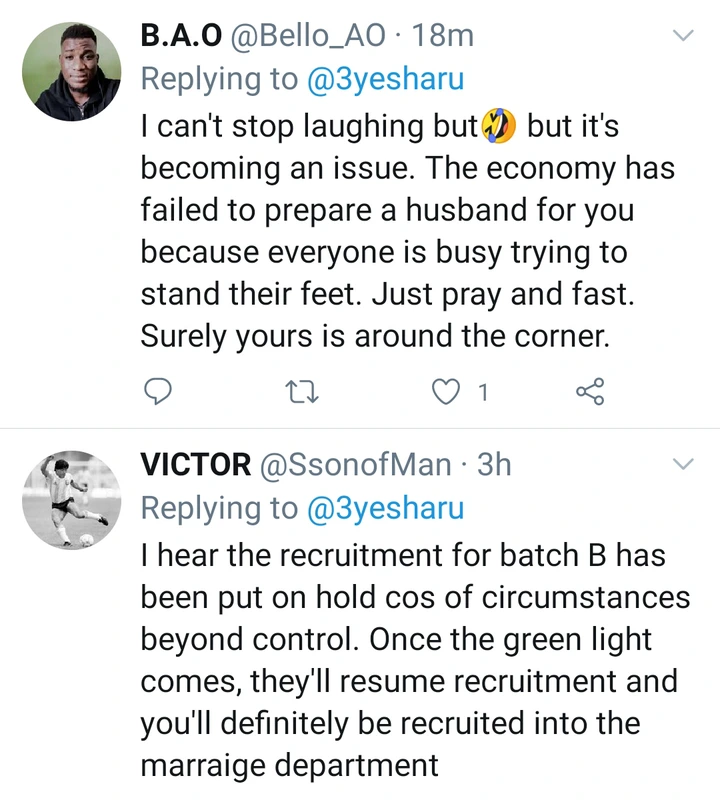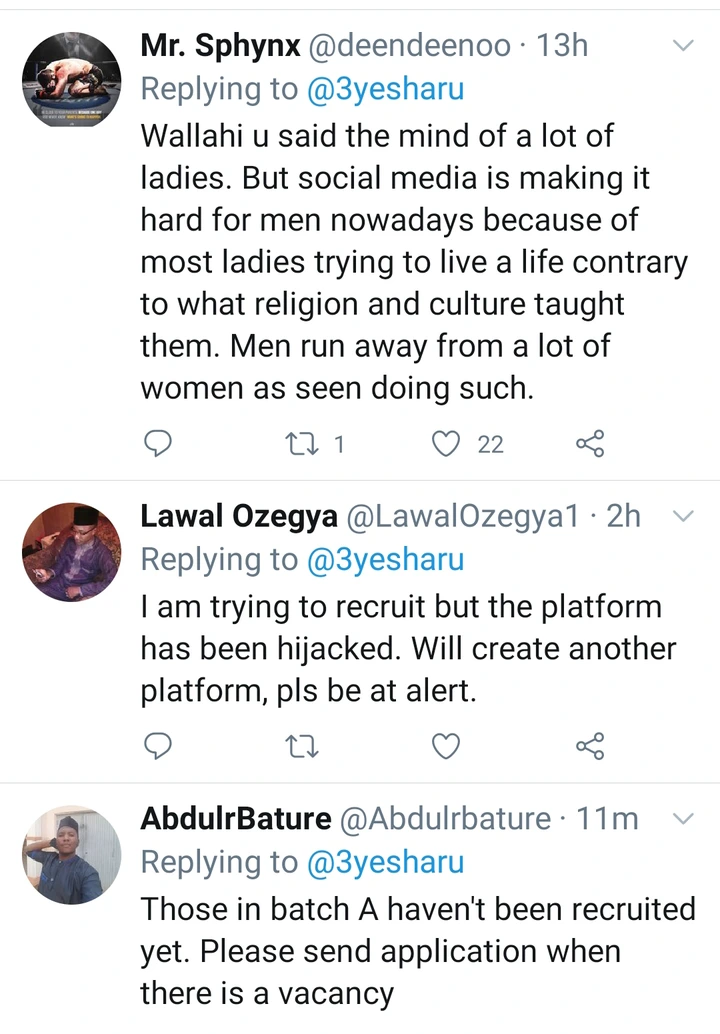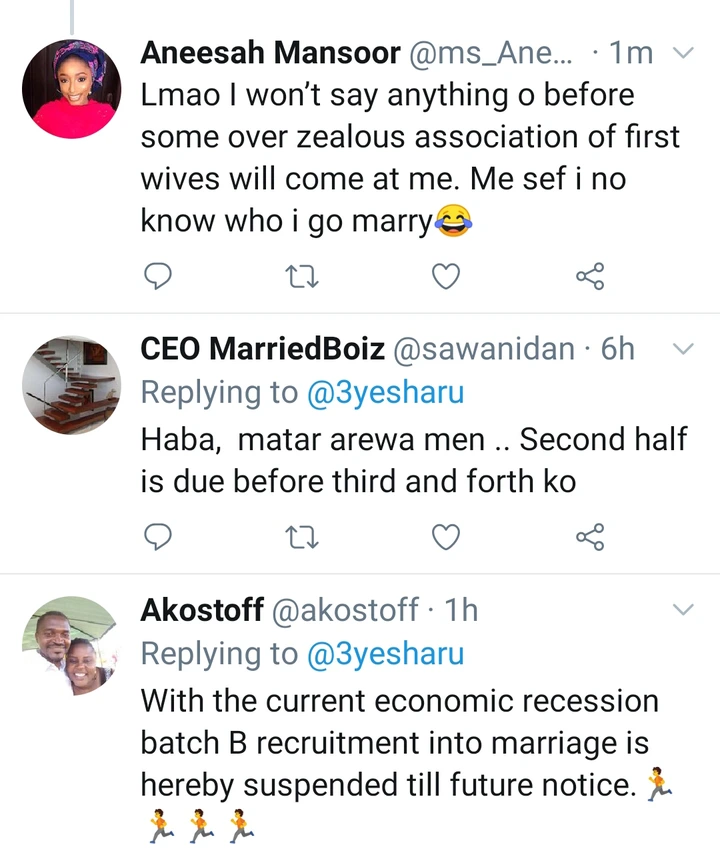 What do you think ?
Information Credit: Opera News