Super Eagles
The Nigerian Super Eagles seek out on another victory as they travelled to Freetown to match up against Leone stars at Siaka Stevens stadium, Freetown. Following the match up between the Super Eagles of Nigeria and the Leone stars of serria leone, a lot of Nigerians have shown reactions after the match.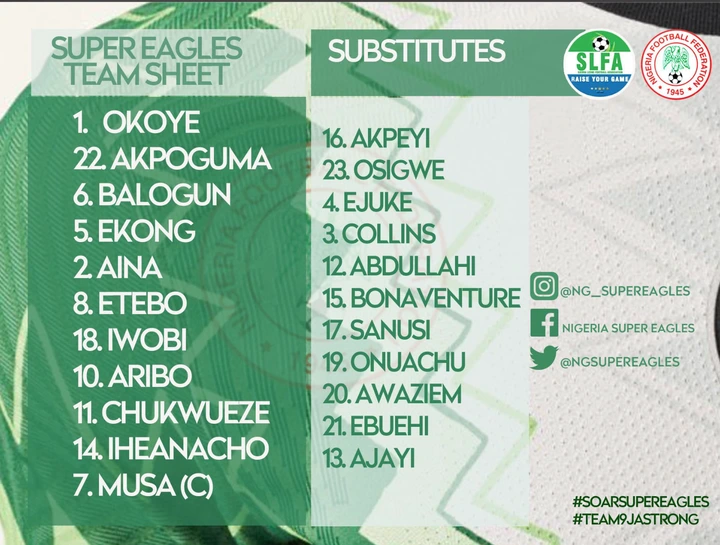 Both teams failed to be on target as we saw poor display of football from both sides. The Super Eagles created most of the chances but failed to hit the back of the net from those chances they created.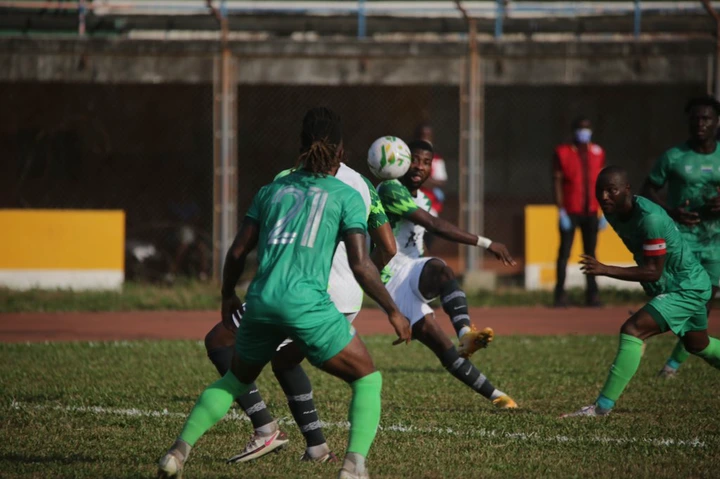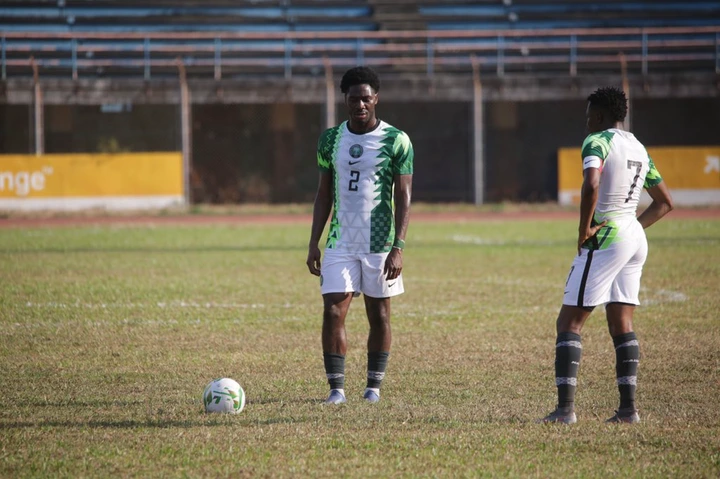 From the last time these two sides met, the score line was a whole lot different and play was enthusiastic to watch, today's performance wasn't good enough. The Super Eagles of Nigeria need to work on their attacking pattern and defensive strength too.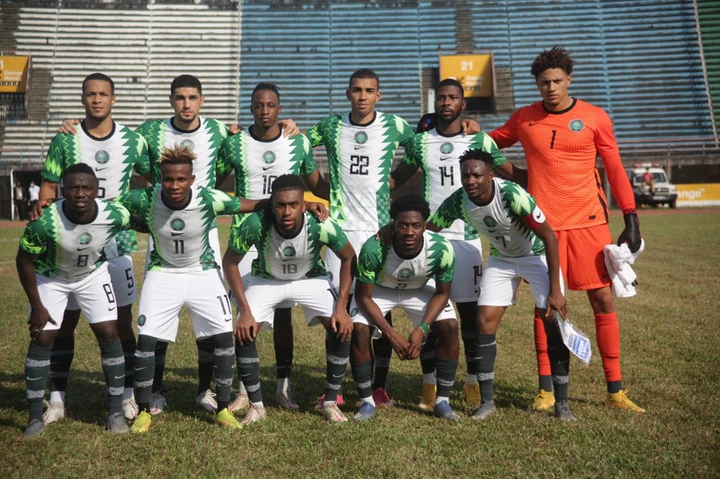 A lot of Nigerians and Super Eagles fans have reacted to the match between Leone stars of serria leone and the Super Eagles of Nigeria, which ended in a way we never expected. Nigerians came out to blame their star player and captain Ahmed Musa first today's insignificant result, Ahmed Musa who had a yellow card late in the second half of the match had a good game, but couldn't lead his teammates to victory, well the points are shared though it's a disappointing result. Comments poured down by Super Eagles fans can be seen below.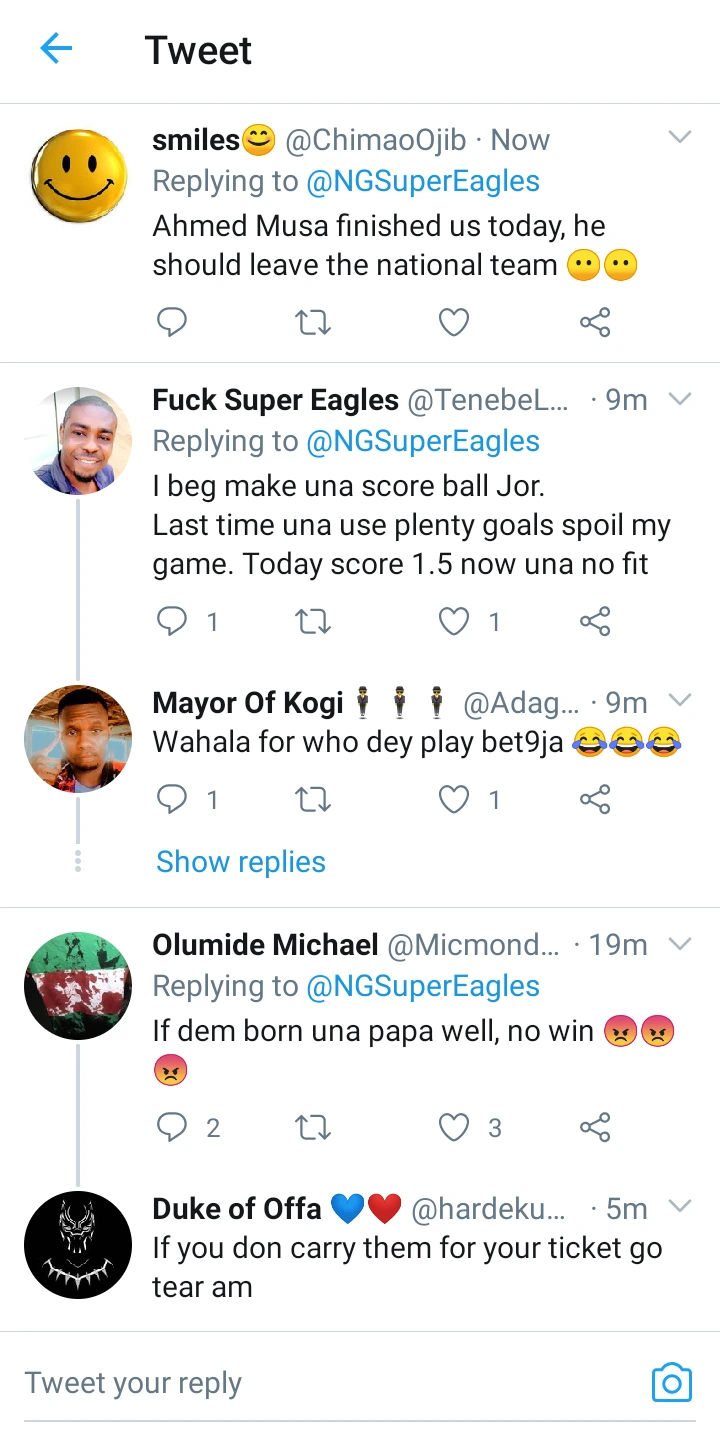 No player is to be blamed for today's result, every Man on the pitch played his role. A thumbs up performance for the Super Eagles though, they played well today they created most chances in the match but unfortunately they failed to capitalize from those chances created in the match.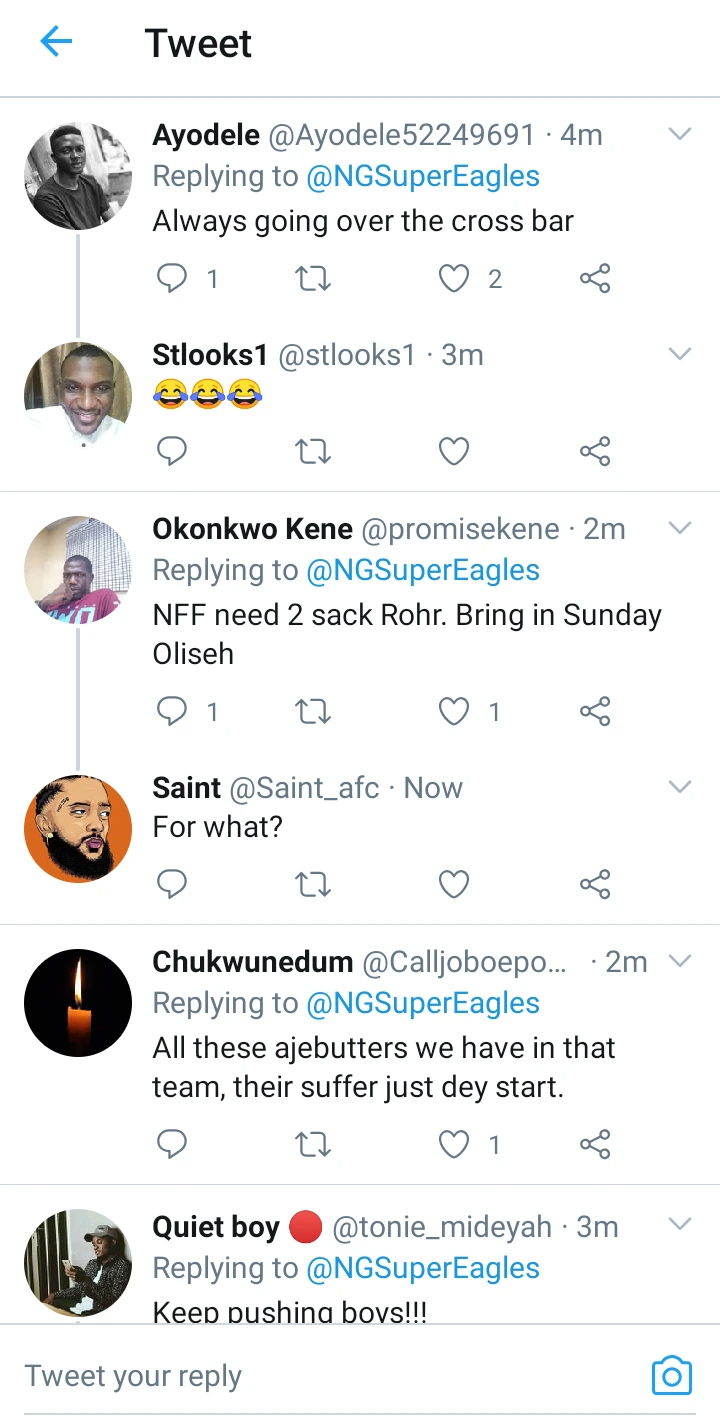 Yet another draw from Genort Rohr's team, what do you think of this match? What do you think the future of Genort Rohr holds as the Super Eagles manager? Do well to drop all your comments below.