NCDC SCORE
Continue To Sanitize Your Hands: See The Number Of Cases That Was Discovered Yesterday In Nigeria (Photos)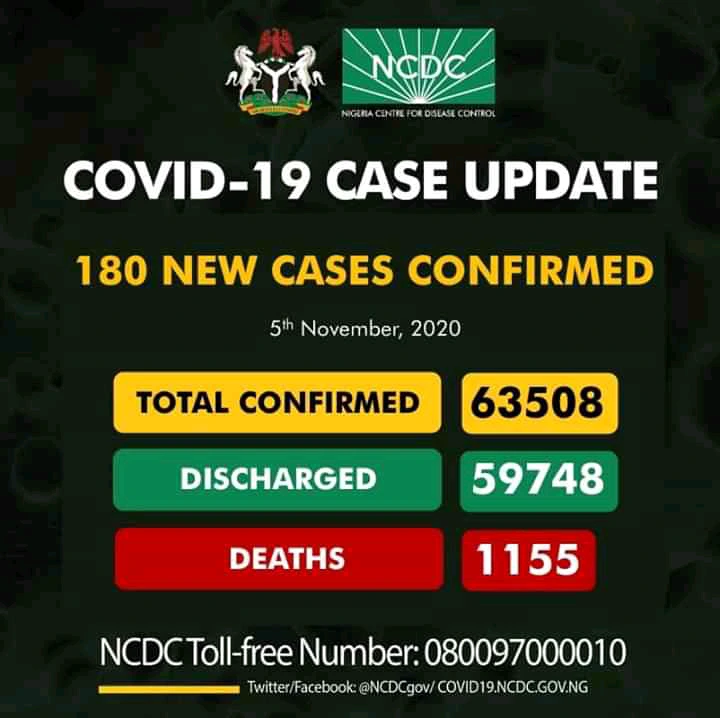 Knowledge is the only tool to overcome ignorance, and when you are not informed you will be deformed.
This morning I want to still remind us that Covid-19 is still real and new cases are been discovered daily. Inface the one discovered yesterday increased than that of a day before.
According to report from NCDC Official Facebook page, 180 new cases has been confirmed, that is 180 new persons has tested positive to the Covid-19 test.
This new cases now made the total number of confirmed cases to rise to 63508 and 59748 totally discharged and 1155 total death.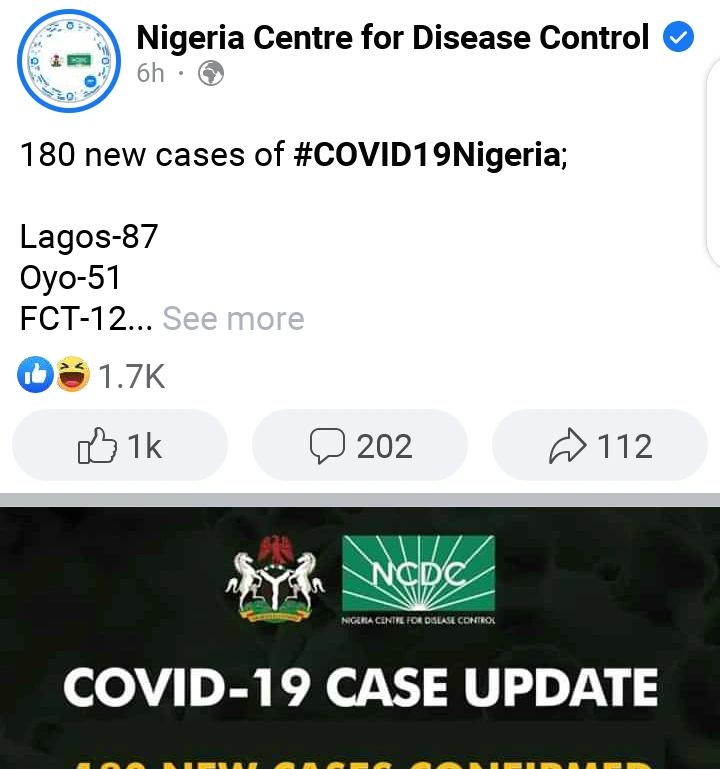 I really appreciate the way our government is fighting to control the spread of this virus. Many are been discharged daily and yesterday there was no record of death.
Below is the total breakdown of the new confirmed cases base on states.
Lagos- 87, Oyo- 51, FCT- 12, Plateau- 10, Edo- 4, Ekiti- 3, Ogun-3, Bauchi-2, Kaduna-2, Niger,-2, Kano-1, Ondo-1, Osun-1, and Rivers -1.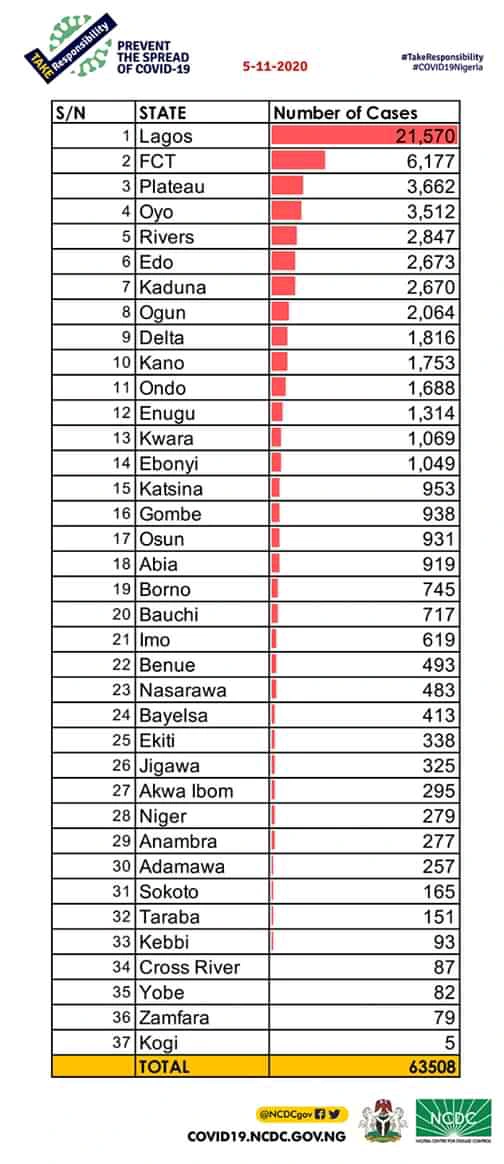 Like I said our government are doing their best, we as citizens should continue to maintain social distancing, sanitize our hands daily, and put on nose mask.