Chelsea Game Against Burnley
Great,It was an easy victory for Frank Lampard side , after scraping out all three points against Burnley on Saturday night.
There are lot of talking points in that match against Burnley.
You would notice the Change in Lampard's formation to a 4-3-3 , and Lampard having to drop out Jorginho who have not had a great start this season for the club.
Also ziyech Starting his first game in the Premier league and having a goal and giving an assist to Timo Werner to put his name on the score sheet once more is very impressive.
The whole of Chelsea players where very impressive and amazing on Saturday afternoon.
Lastly the part of that match that got fans reactions, was during hakim ziyech goal celebration.
You will notice the look on kai havertz face in the picture femm as if he his face has just been squashed and also Tammy Abraham short where kind off falling down from his waist .
See photo below :-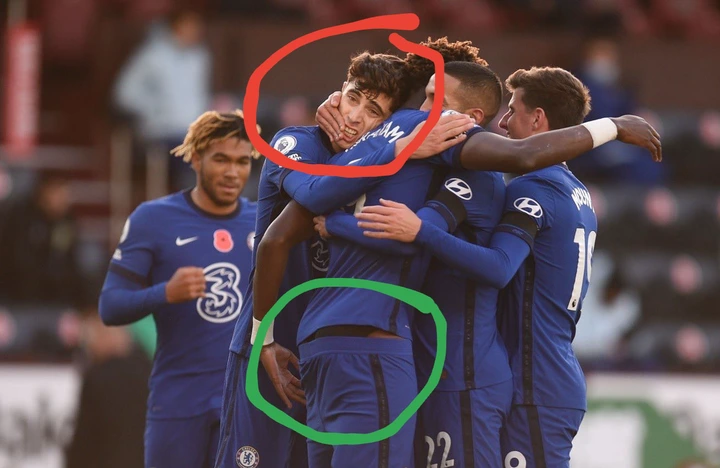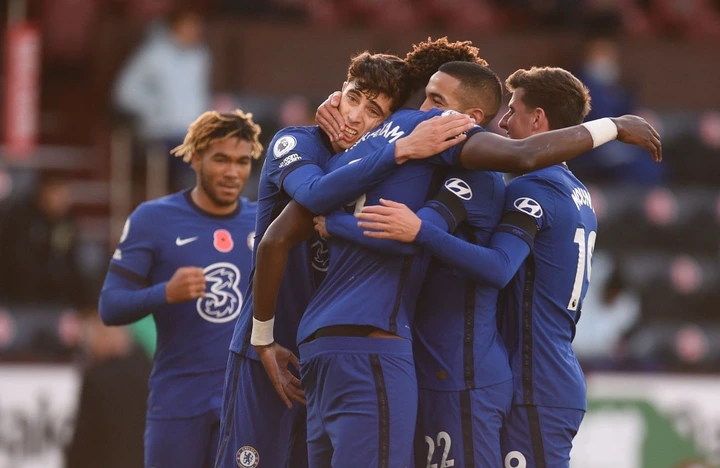 Checkout people's reactions to the hilarious picture:-below;