Funny as  US Citizens On Que To Charge Phones With Generator That Sparks Reactions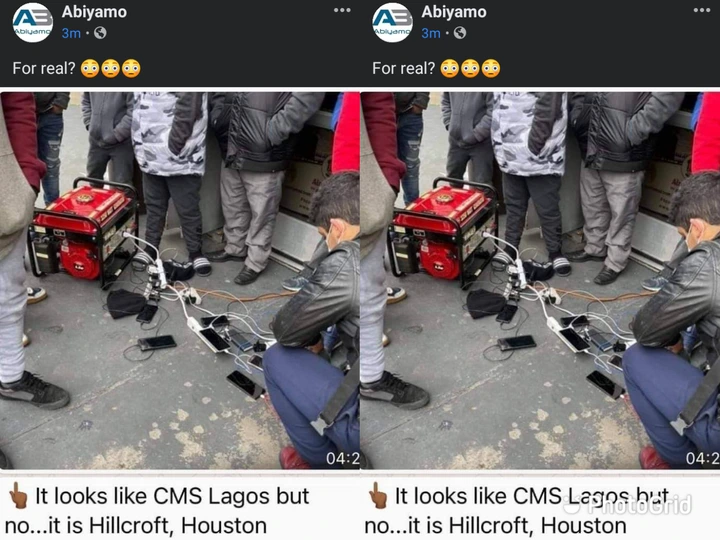 As electricity failure worsens in some parts of the United States of America different pictures and update of how the citizens residing the affected area are trying to cope continue to pop online.
Earlier today, the video of some citizens trying to get water from bore holes surfaced online and now the picture of some US nationals on que to charge their phones with a generator surfaced online.
According to the information shared by Abiyamo, a popular page on facebook, some US citizens at hillcroft, Houston southwest had ti que up to pay $3 about N1300 each to a guy who organised charging center in order to get their phones charged.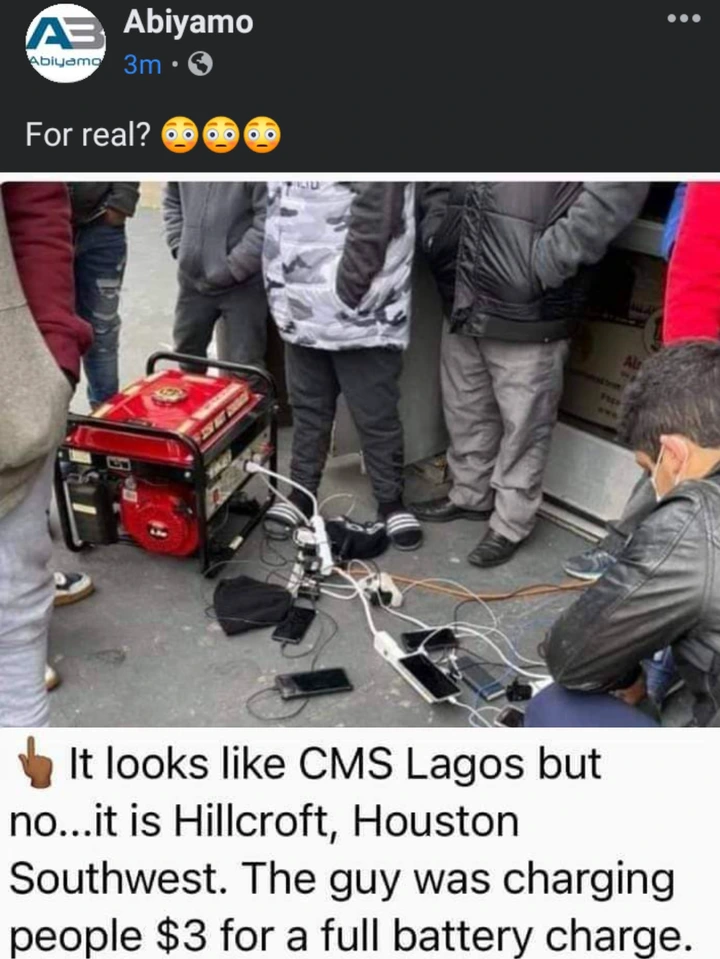 However Nigeria reacting to this could not help but mock the situation things, maintaining that it is normal situation in Nigeria and that gradually life is becoming balanced.
While some feel that they've started reaping the fruit of electing a new president, Joe Biden.
Check out screenshot of people's reactions below and share your opinion in the comments section