Rinu #Endsars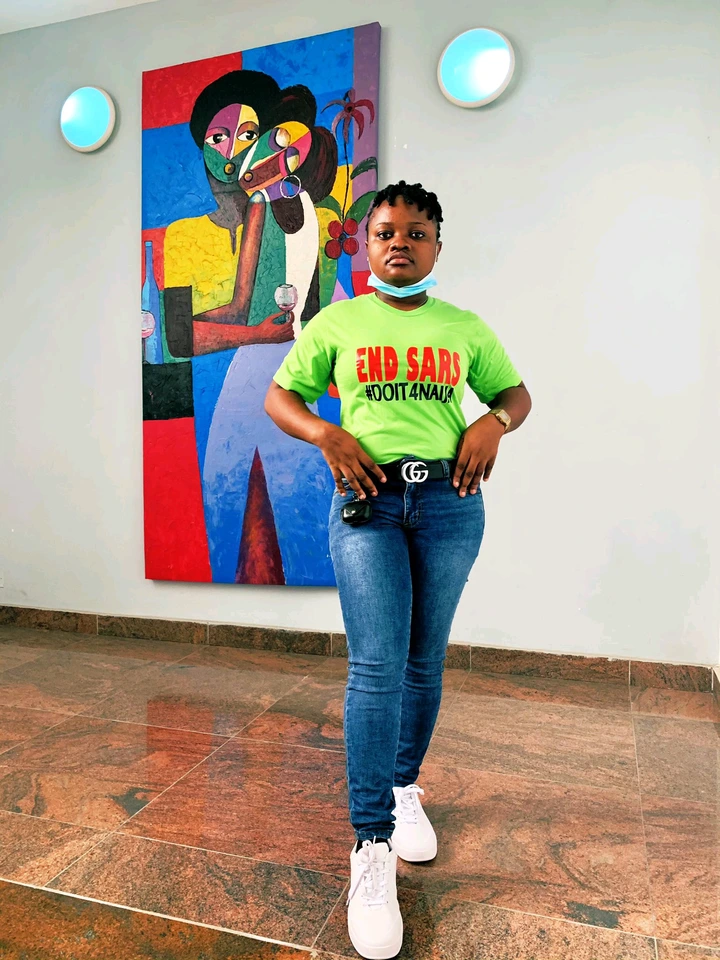 Being one of the mouth piece of the youths, one of the most popular EndSARS supporter and frontier, Rinu did something that has caused reactions online and from many youths, something that stands for what the EndSARS represents.
The federal government of Nigeria is tempting or should I use the word trying he youths of Nigeria, even though many of the youths have become calm and are now going about their businesses, more more mass street protests as before, the FG is pushing them to the wall.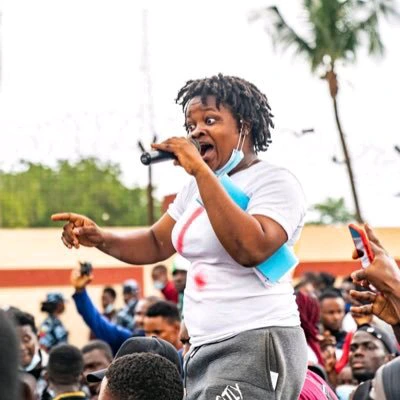 The central bank of Nigeria went ahead to get a permit to freeze all accounts of Nigerian youths who took part abs funded the EndSARS protest in every part of the country, those who funded, those whose accounts where used to transfer funds and anyone whose accounts is associated with the funds have been frozen.
The way things are going, the EndSARS protesters may resume their protests, starting with protesting that the Nigerian government unfreeze all frozen accounts associated with the EndSARS protest. Rinu made a move that has got many people talking today.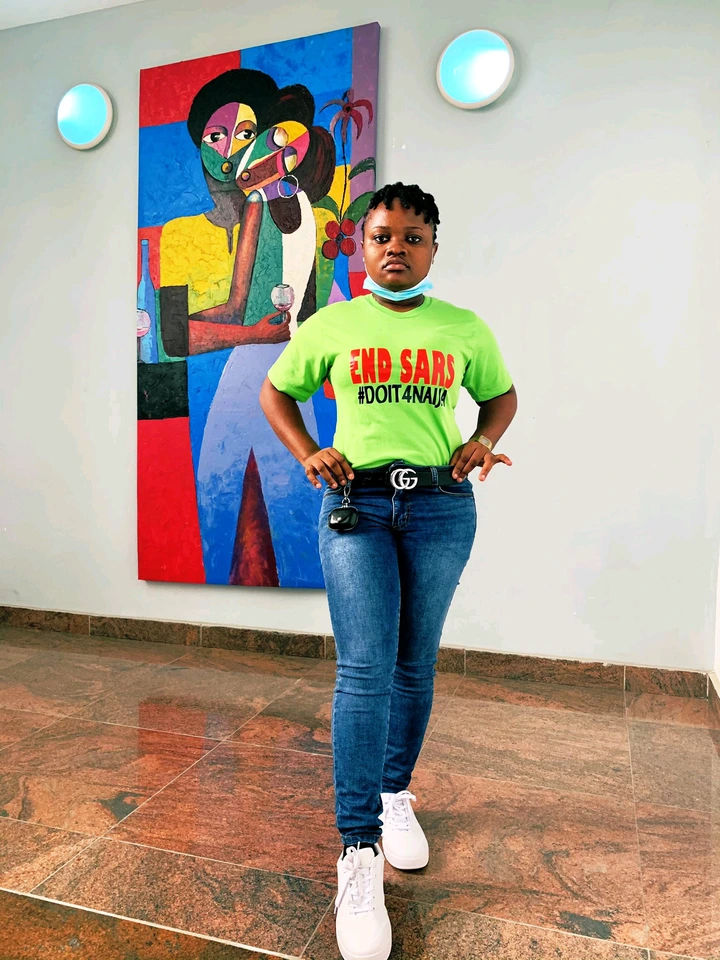 In the judicial Panel meeting today, Rinu refused to seat down with the rest of the panel, she stood through the session and moreso she was wearing an EndSARS t-shirt showing signs of anger, dissapointment and maybe rage.
Her refusal to join the discussion and session of the day made them postpone the sitting to another day. Many people have been commending her for her outstanding show of leadership sense.
Here is what she posted this morning before she went for the judicial Panel meeting;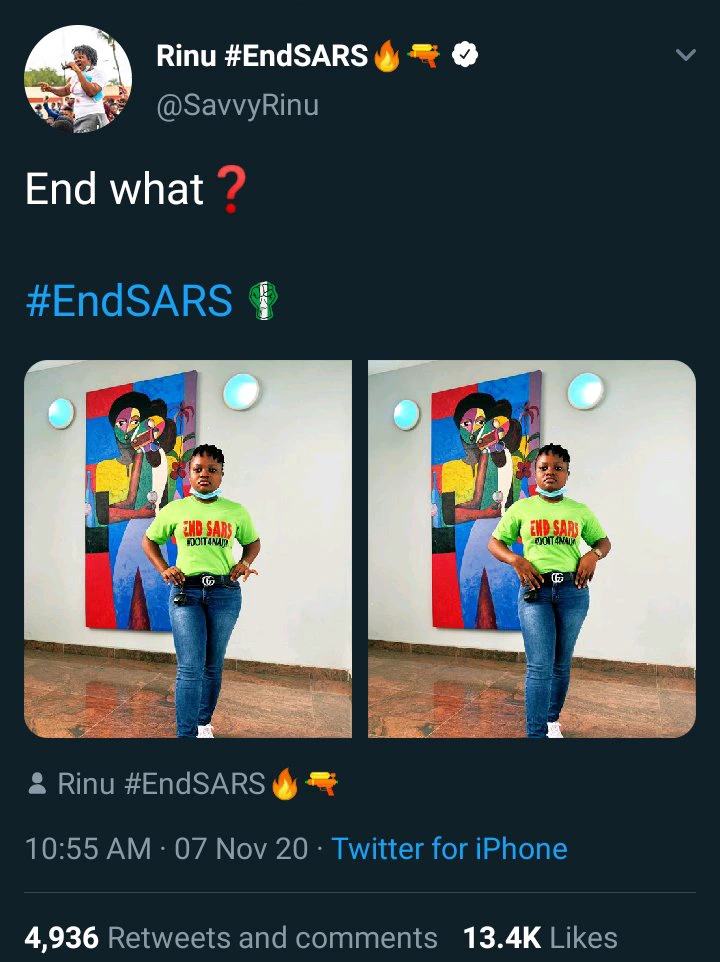 She has been called many names by different people, rescuing to sit with the panel shows she is disappointed with the federal government, because the youths have ceased protest, yet the federal government is freezing their accounts.
Here are few commendations on her post;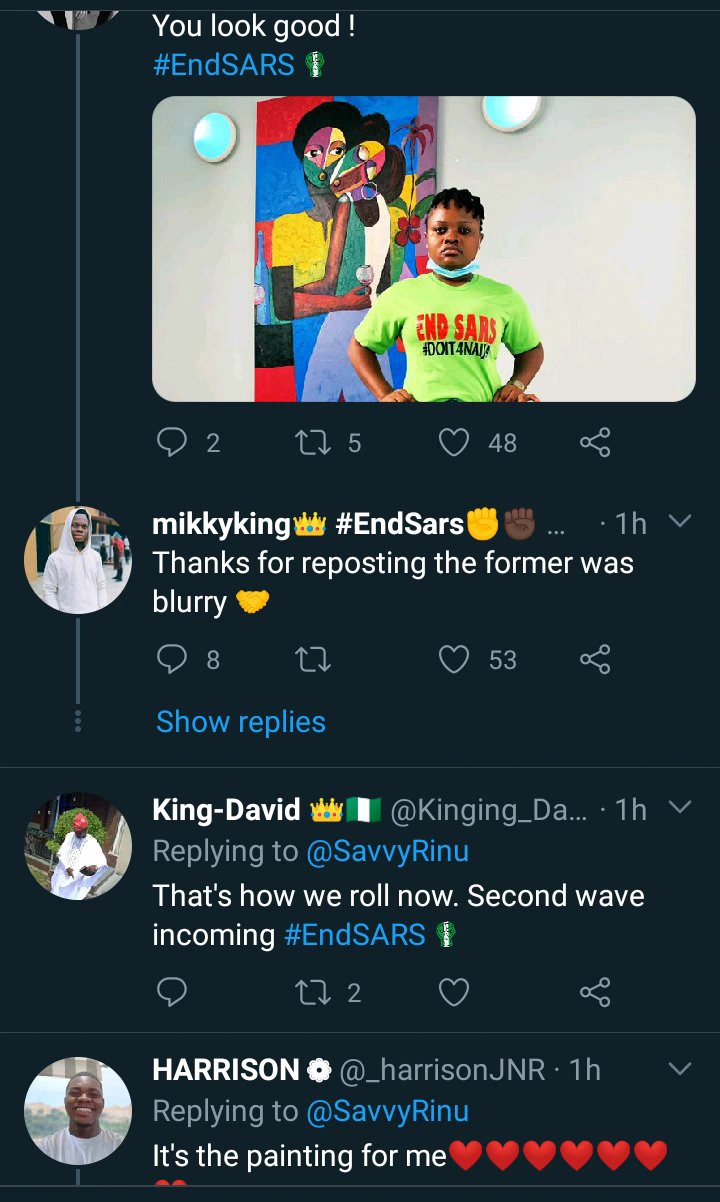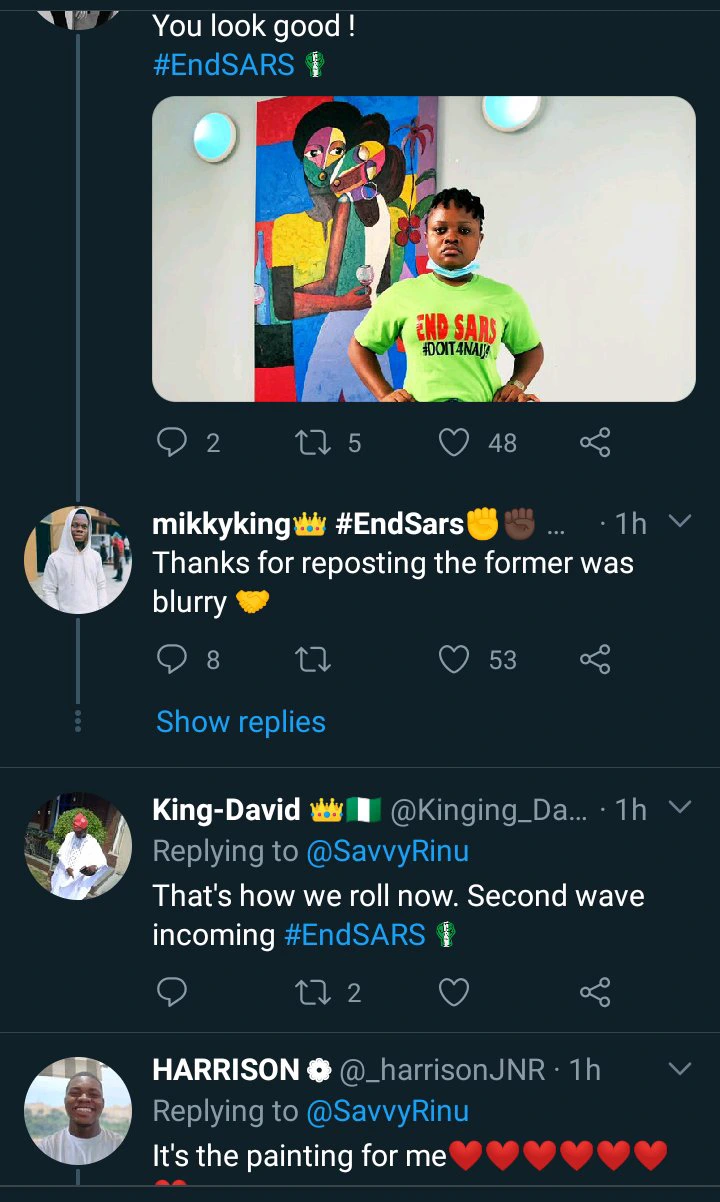 Rinu has been one of the most celebrated advocate of the EndSARS movement, her name has been mentioned in different places and among different heroes.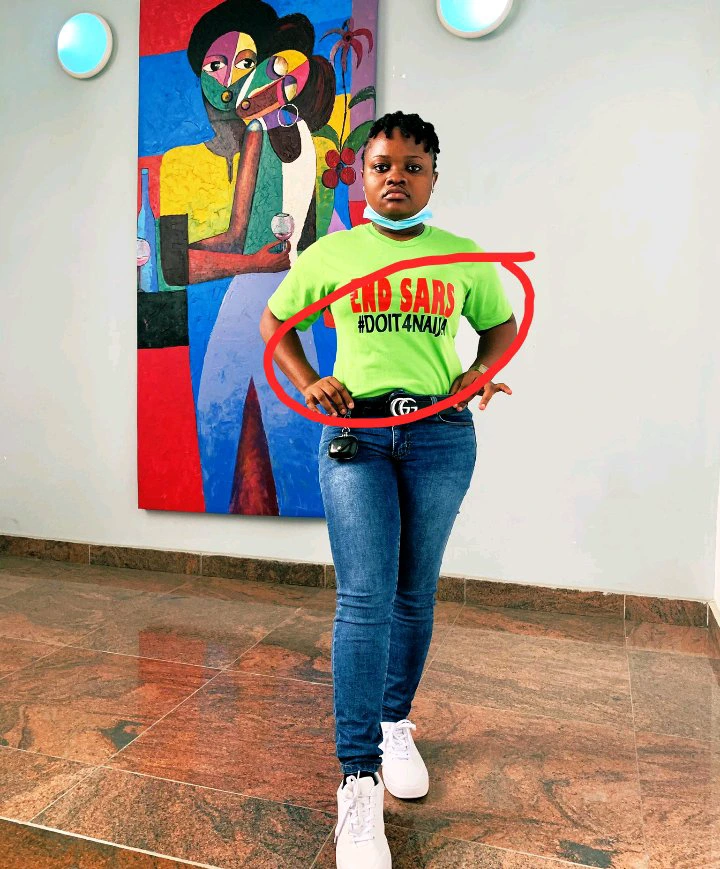 Rinu and Aisha Yesufu have been considered the most courageous women among others in the EndSARS movement, always putting in their strength, energy and resources for the sake of the movement.