Student Lecturer Flirting
in the world,Every university is encouraged to have a Lecturer to student relationship, which is viewed as a helping hand and a consoling factor in which the student perceives that the lecturer has his or her best interest at heart.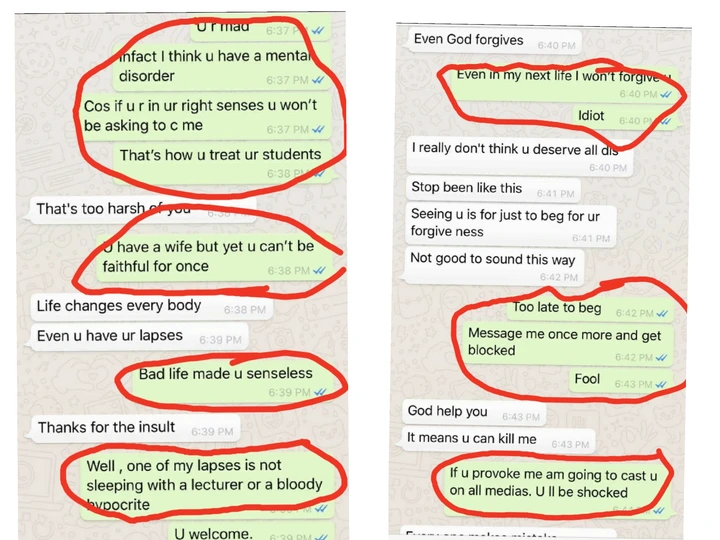 This usually averts student negative feelings towards the campus and hence the student persists in the university. Most will however argue that a teacher's gender influences how students learn. Proper findings shows that girls did better when taught by female teachers and male students did better when taught by male teachers. Despite the findings, we cannot advice for the advocation of single-sex education.
A Lecturer is an academic rank within many universities, though the meaning of the term varies somewhat from country to country. It generally denotes an academic expert who is hired to teach on a full or part time basis. They may also conduct research.
Originally Answered If male teachers favored female students, most of the research on gender says it varies more by subject than "attractiveness." Students tend to get higher marks in the subjects that are stereotypically associated with their gender, such as Math for males and Language for females. Many quarters are of the believe that female lecturers are rated higher on class participation. Generally, most students will agree with this existing findings.
A very heartbroken university student has in an attempt to get back at her male lecturer leaked a chat of how he had despite sleeping with her, went ahead and failed her in a course contrary to an agreement both had. She felt the need to subsequently leak the private chats in order to shame the randy Lecturer, who wanted to have another bout of sexual intercourse with the poor student.
She not only had released the chat but also rained curses on him. She promised never to forgive him, west Africa universities are never devoid of problems circled around sex for grades, it's how ever sad that this disturbing issues are however overlooked and not most at times properly investigated. We are as a continent needs to do more for our growing children, especially the endangered species who are the female child.
Examples of people stepping up to be Counted when needed could be Cited in documentary which was premiered October 7, 2019, this documentaries had exposed two lecturers of the aforementioned universities, Dr Paul Kwame Butakor, Prof. Ransford Gyampo and Dr Boniface Igbeneghu of Ghana and Nigeria, respectively.
Here is a look at some copy of the chats;