Anew day with Christ
Greetings to you and Good morning all, happy new week. Thanks be to God almighty for yet another day. It is a great day that the lord God has created, and we will rejoice and be glad in it. I Thank the almighty God for making it possible for us to see a day like this. We are alive not because we are too rich or faithful, it is only by his grace that you and I can see this day. So let's hand over today's activity to him in prayer.
This prayer points are very useful in your life, when praying, include any of them and the Lord will surely restore that joy and peace back to your life.
The enemies don't want us to live to see our promise land and the only way we can scatter and destroy their plans is by praying to God.
Prayer points.
✔️ Father, every wolf in sheep's clothing around me, expose this week in the mighty name of Jesus."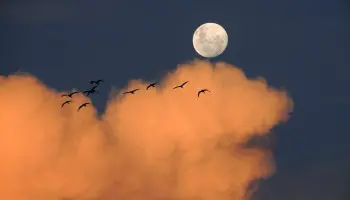 ✔️ Father Remove those road blocks stopping me from getting to my destination, in Jesus name.
✔️ Every agent of darkness coming up with ways to cause trouble in my home, who are you die by fire in the name of Jesus.
✔️ Lord, I reject every arrow of death and sickness this year in Jesus' name.
✔️ Lord, every arrow of death and sickness, let it go back to its sender.
✔️ Lord, open heavens over my life. Whatever must be provided to give me rest to serve you, Lord, give unto me.
✔️ Every step I take this week shall lead to outstanding success, in the name of Jesus.
All your testimonies shall come to you this minute in the name of Jesus.