Landlord and Tenant
In a compound where tenants are treated as Animals and sludge, this is a Relationship between a landlord and tenant is supposed to be like shepherd taking care of flocks or flocks under the custody of a shepherd, but this chat isn't the same between a landlord and female tenants. See WhatsApp conversation below,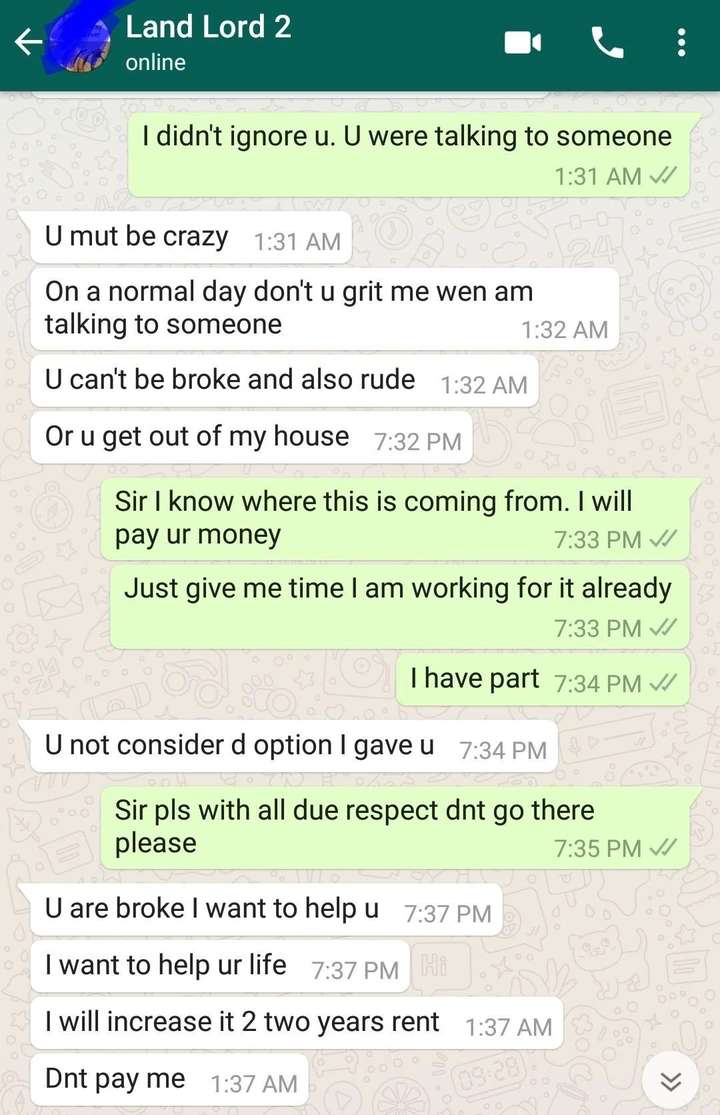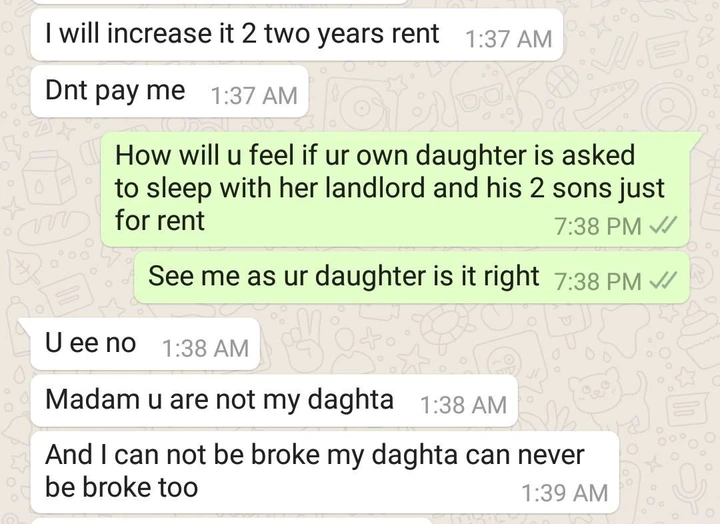 With reference to the above WhatsApp conversation, you will agree with me that it has been a prevailing circumstance in our present day society. Most landlord have sold their conscience for sensual reasons, lust and exploitation, negating the fact that it undermines their respects and Integrity.
Let's recall that relationship between a landlord and tenant Is like any other relationship, both parties have a role to play. By law Landlord are prohibited from sexually harassing tenants or else it could lead to a serious legal offense.
Inappropriate conversations, sexual favors in place of paying rents, favoritism or gifts in lieu for sex, sudden evictions due to refusals to give sex, and unwanted advances can all lead to legal cases. They are all unhealthy and unethical practices to indulge with because such a landlord could end up loosing respects from the tenant.
Information Source:Opera News