Cream effects
Pregnant women should always be conscious of what they do, during pregnancy because it is considered a delicate state for the mother, and more importantly the health of the unborn baby in the womb.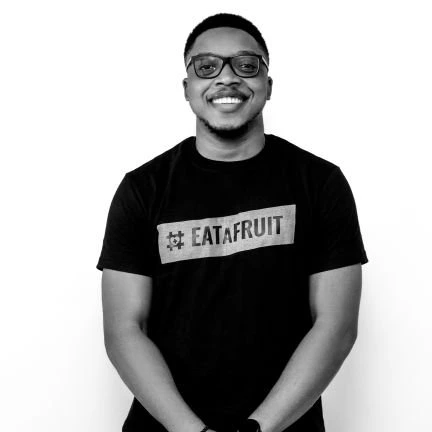 According to popular online doctor and adviser, Aproko Doctor, pregnant women should and must be conscious of the cream they use on their skin during pregnancy, as the chemicals in some might affect the baby and the mother. See his tweet below.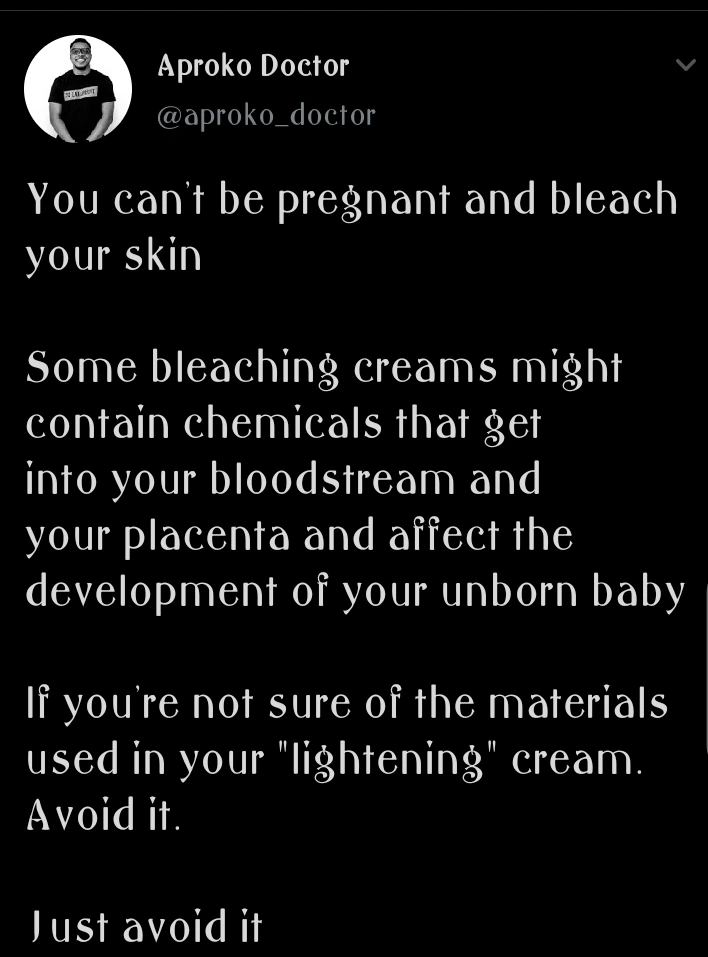 "You can't be pregnant and bleach your skin, Some bleaching creams might contain chemicals that get into your bloodstream and your placenta and affect the development of your unborn baby. If you're not sure of the materials used in your "lightening" cream. Avoid it. Just avoid it"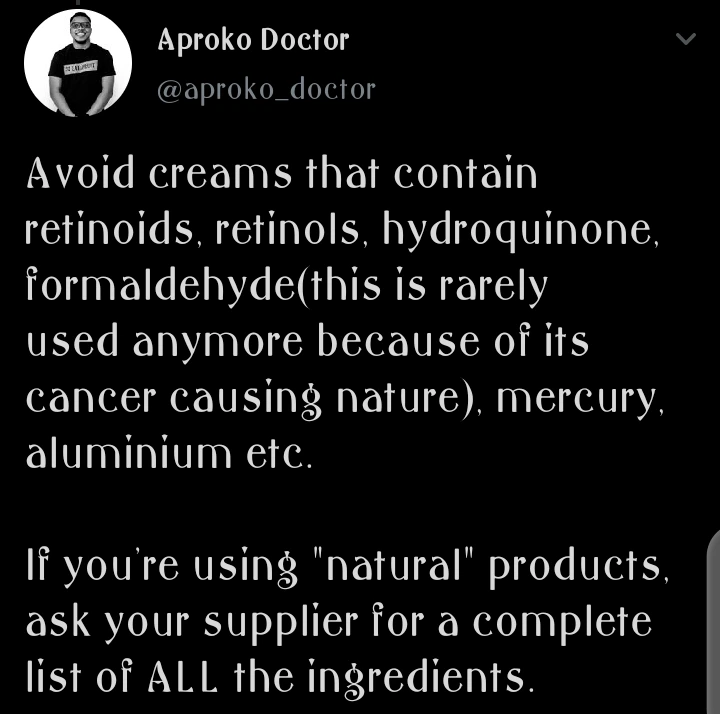 "Avoid creams that contain retinoids, retinols, hydroquinone, formaldehyde(this is rarely used anymore because of its cancer causing nature), mercury, aluminium etc.
If you're using "natural" products, ask your supplier for a complete list of ALL the ingredients."
He endeavored women to be conscious of what they use, as his followers thanked him for sharing and giving out this vital information.