Make up artist Found Dead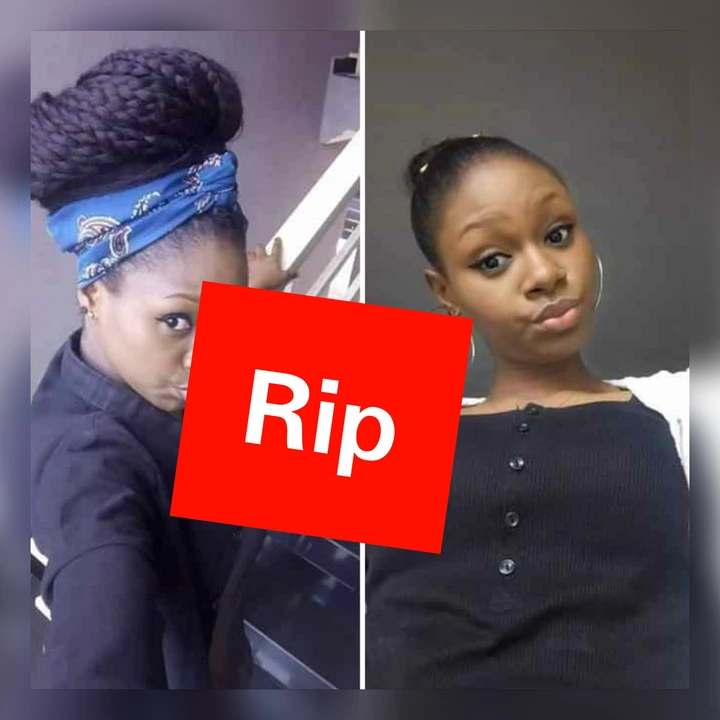 Today is just a black Monday for the family and friends of Ijeoma Neke as their beloved daughter who went missing four five days now is now found dead.
The news of a young beautiful Igbo lady identified as Ijeoma Neke went viral on social media and news platforms including opera news, report has it that this young lady was booked by a client for a make-up work in an disclosed location, the client only told her to stop at EBS bustop that she will pick her up from there. Since Wednesday 11th of November 2020 she went for the job, her line has been off and nobody knows her whereabout.
Her lifeless body was found in Maryland area of Enugu.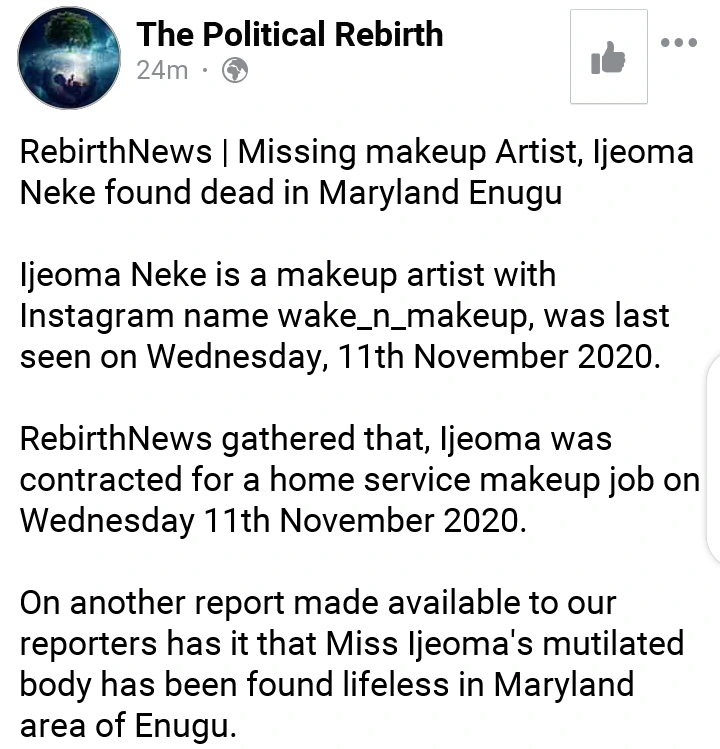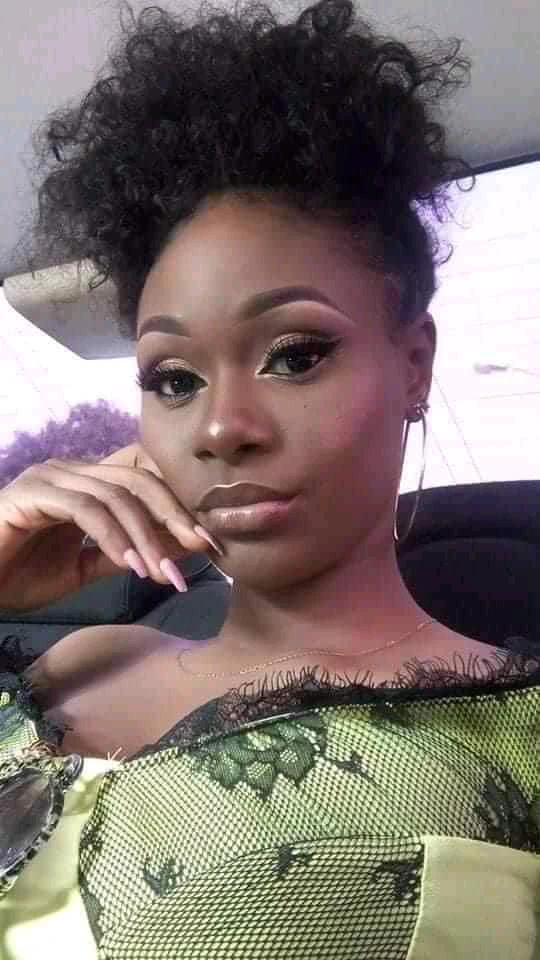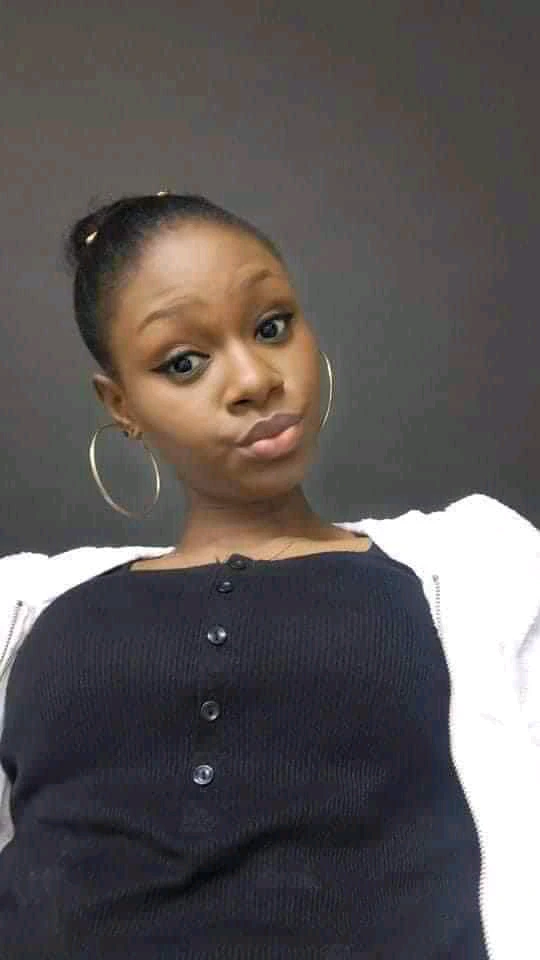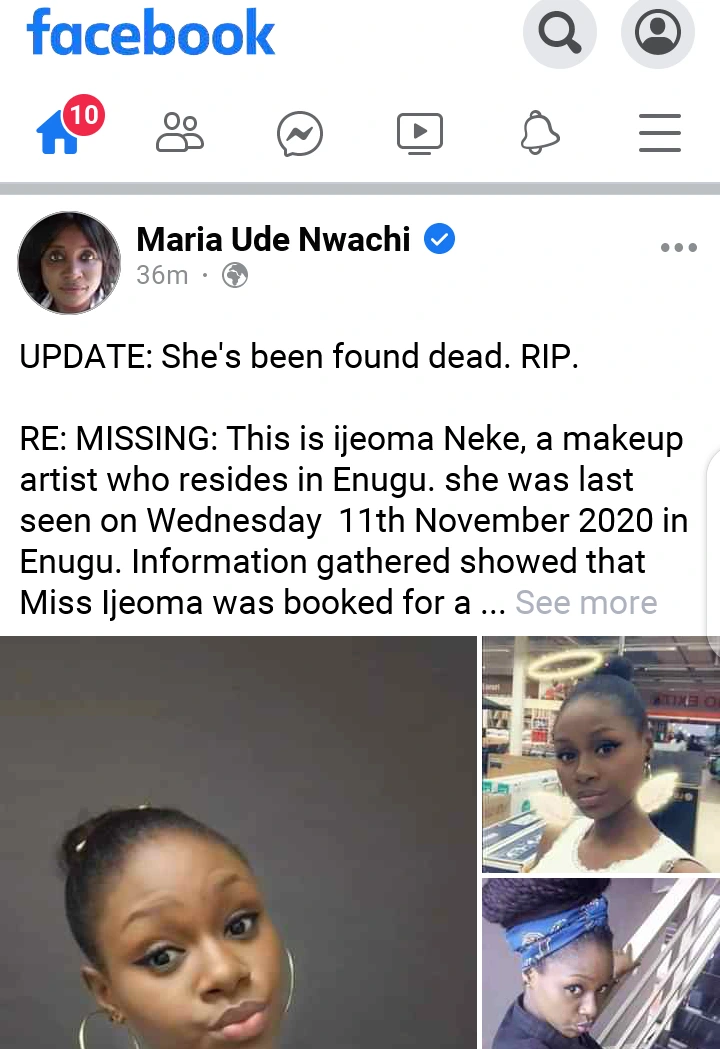 This is a very bad news for the family, please share this article to enable people who might know her to see the latest update about the missing lady.