Bone straight hair and its effects
These days, If you see a very beautiful lady online and you feel like asking her out, first of all ask yourself if you are ready for this and do you have such money to take good care of her.
These are some of the key questions that should be coming to our minds whenever we think about relationships, so that you won't go offline for a whole week because of a beautiful lady. Note that she posted it on a popular facebook group where most of the facebook group members talked about it.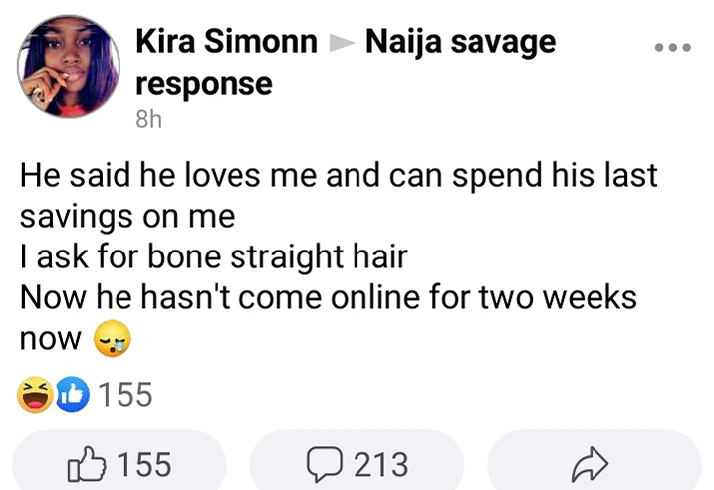 I hope you are getting the point now? A beautiful lady has cried out online because the boy that claims he loves her have been offline for two weeks, immediately she asked him a Bone straight hair which is the favourite among girls now. Once you get this bone straight and put it on your head, you will be one of the First Class ladies in town. Looking at it, like like it makes them to be intelligent but is too expensive to purchase in the market.
See how what she said got people talking all over her post online, and was it right for the boyfriend to leave who he claims he loves and go offline for two weeks, is he not hurting her feelings? Share and comment am ready waiting under the comments section for some suggestions and opinions about this.